Delhi Elections: AAP zooms past majority mark in early trends
Delhi Elections: AAP zooms past majority mark in early trends
Feb 11, 2020, 09:35 am
2 min read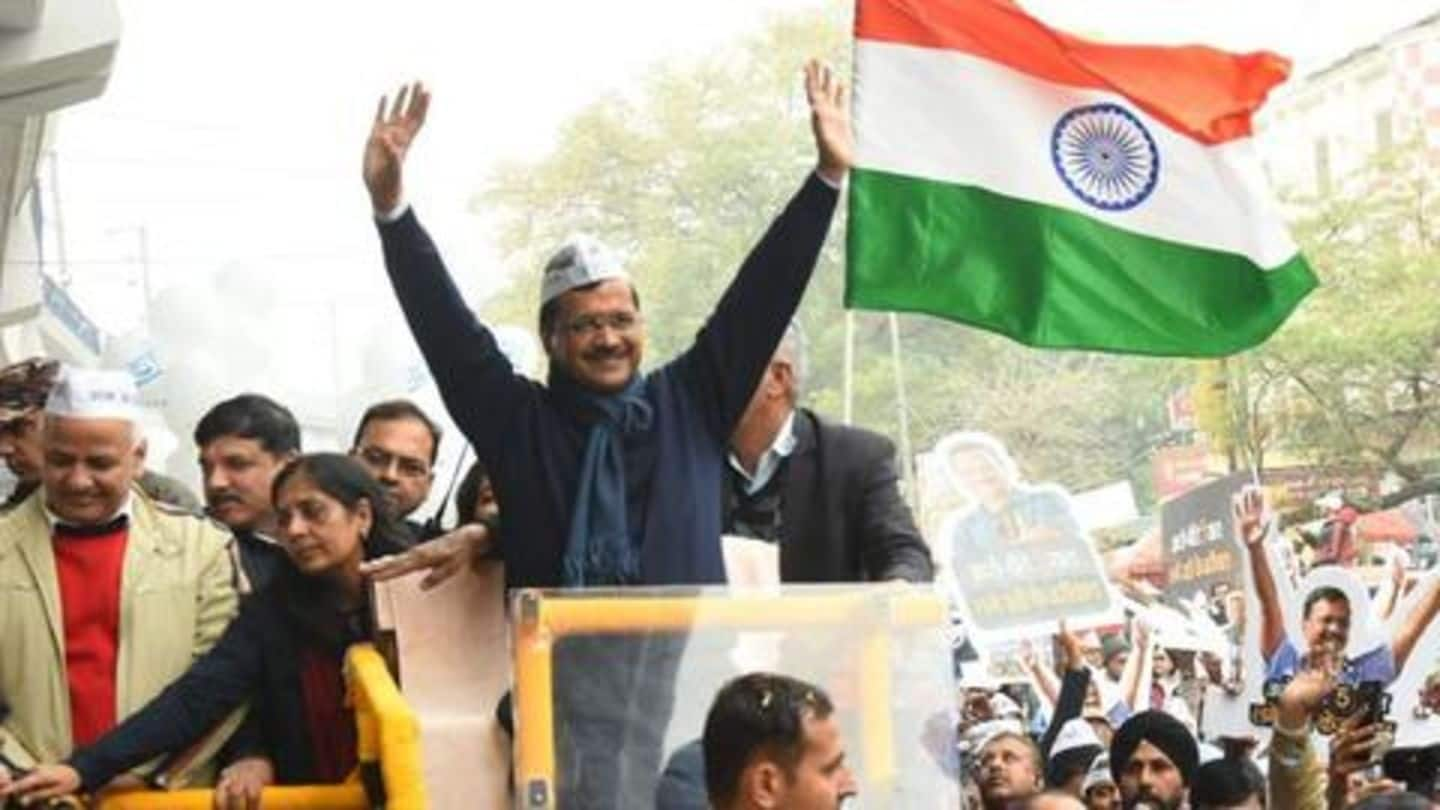 Tuesday morning brought a wave of happiness for Aam Aadmi Party (AAP) as the counting for Delhi Assembly elections began. The party led by sitting Chief Minister Arvind Kejriwal took lead in early trends. At time of press, AAP was leading on 54 seats. The majority mark is 36. Meanwhile, its opponents BJP and Congress took a lead on 16 and 0 seats respectively.
High-voltage electioneering later, Delhi voted last Saturday
On Saturday, Delhi residents voted, the final voter turnout being a little over 62%. In the days leading up to February 8, BJP and AAP fought battles on the streets, with allegations and counter-allegations being hurled. While the saffron party spoke about the anti-incumbency of Kejriwal, AAP said this is the first time an election is being fought on issues that affect the common man.
Kejriwal is leading from New Delhi constituency
Kejriwal, who contested from New Delhi constituency, took a lead. BJP fielded Sunil Yadav to take on Kejriwal. After exit polls, Yadav claimed BJP will not lose Delhi. "If result proved otherwise, I will not contest any elections again in my life," he said. To note, exit polls predicted a better performance for BJP as compared to 2015, when it won just three seats.
However, Manoj Tiwari is confident BJP will win 55 seats
After counting started, Delhi BJP President Manoj Tiwari said, "I am confident that it will be a good day for BJP. We are coming to power in Delhi today. Don't be surprised if we win 55 seats."
Congress reminded of Sheila Dixit, voters rejected it
Congress, which governed Delhi for a straight fifteen years, fell flat when early trends arrived. The fact that the party didn't take a lead in even a single seat shows it didn't connect to the masses. Though Congress reminded of Sheila Dixit's era to garner votes, its campaign lacked luster and they were bettered by BJP which made Shaheen Bagh protest a poll issue.