Soon, Boston Dynamics' robots will 'see' in 3D: Here's how
Last updated on
Apr 04, 2019, 09:02 pm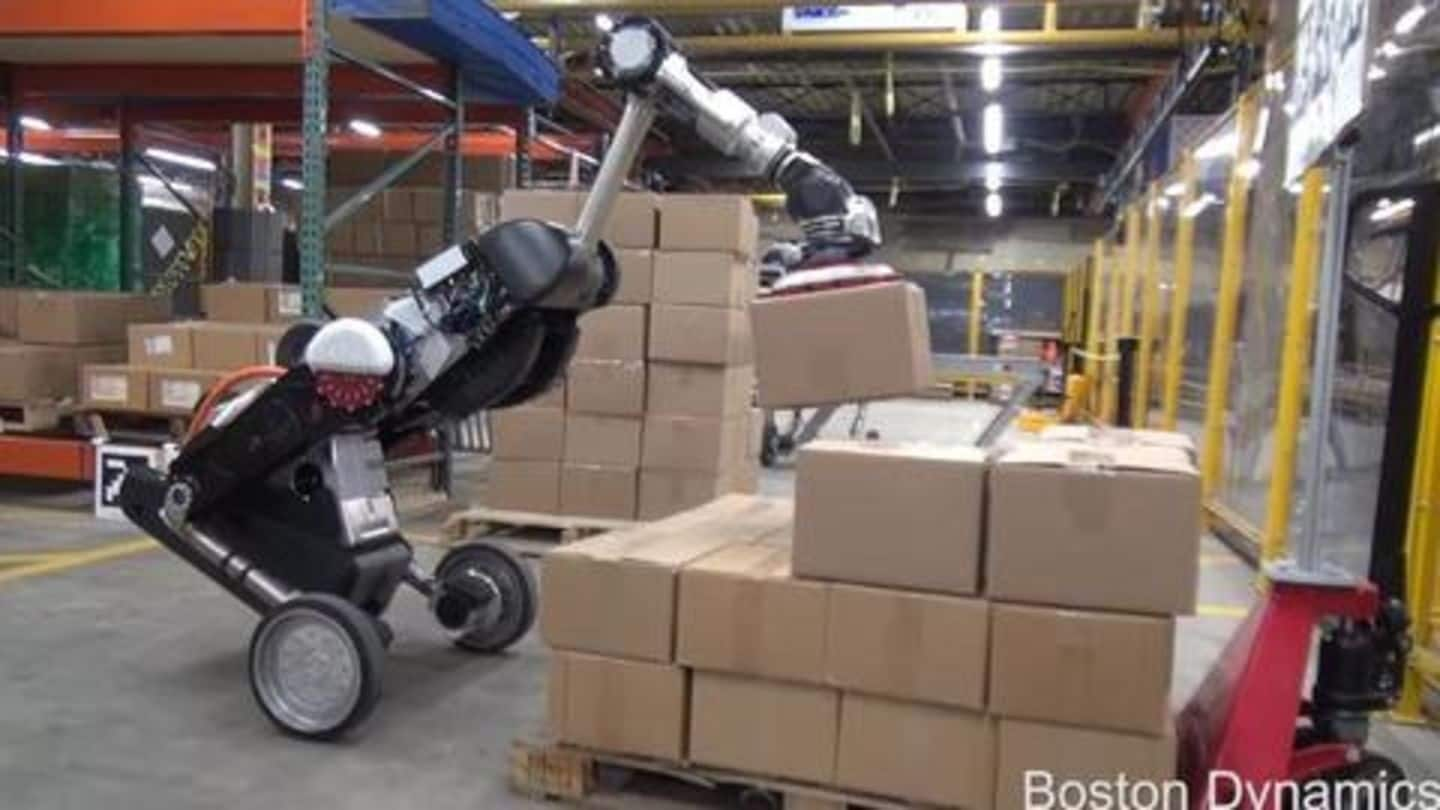 Soon, Atlas, SpotMini, and all other robots made by Boston Dynamics could get an advanced technology to 'see' and navigate in different environments. The SoftBank-owned company has acquired Kinema Systems, a California-based start-up specializing in a 3D vision system that could ultimately help its robots cross into the real world (for the benefit of the humanity, of course). Here are the scary details.
Boston Dynamics' robots have always needed better eyes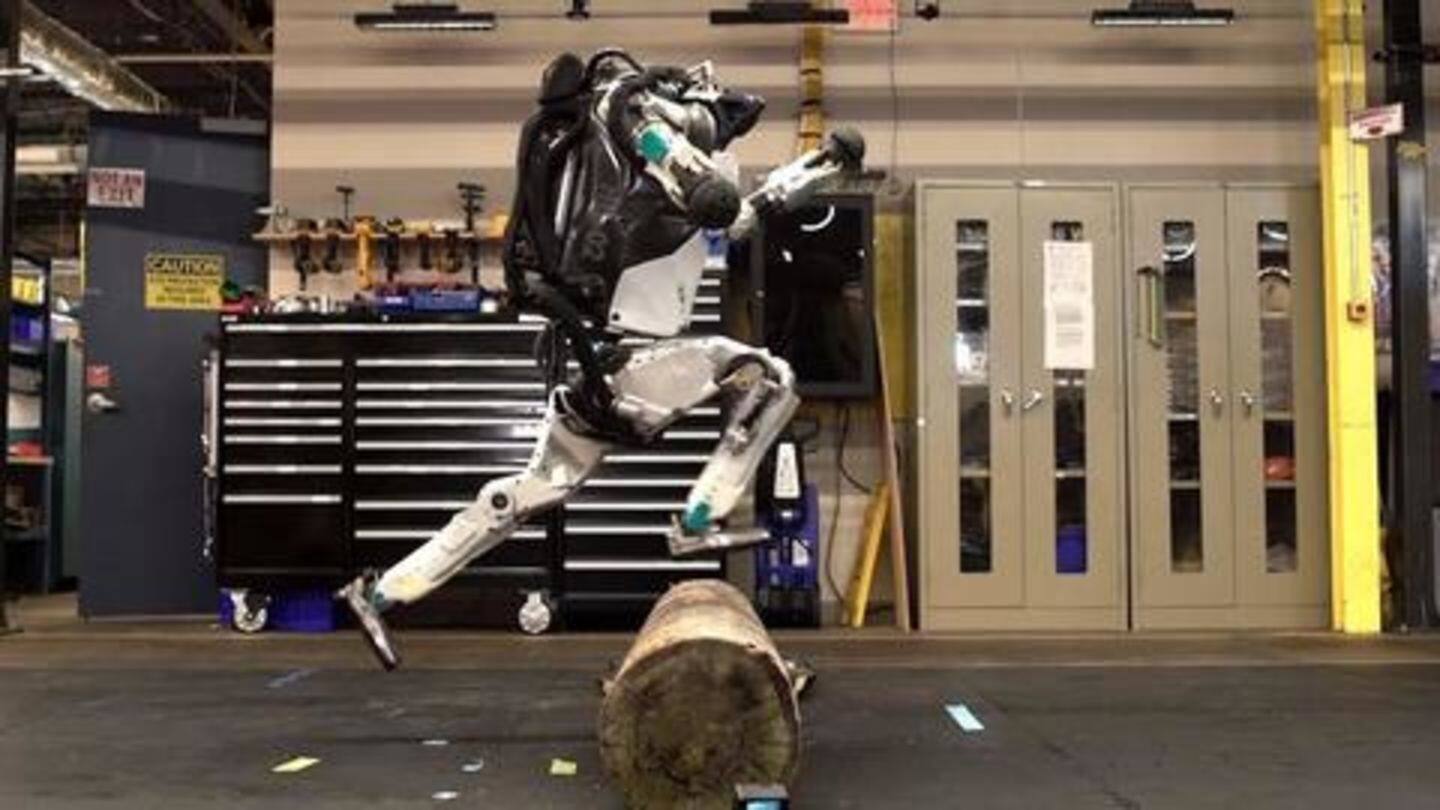 Boston Dynamics' robots are capable of doing everything, be it opening doors, jumping over boxes, or moving them. However, despite having the ability to maintain perfect balance on different terrains (even ice), the machines aren't in practical use. Why? Because they have little ability to navigate without the assistance of human operators, a problem that largely limits their ability to work seamlessly.
Now, Kinema Systems can solve this problem
Now, with the acquisition of Kinema Systems, Boston Dynamics finally has the tech it needed to brings its machines closer to the real world. Kinema's vision system combines regular camera views with 2D and 3D vision and machine learning to give robotic arms the ability to locate and move differently-sized boxes. It has been selling this technology to power warehouse robots of different companies.
Boston Dynamics' founder expressed optimism towards this acquisition
"All our robots need better vision," Marc Raibert, Boston Dynamics' founder, told MIT Technology Review. "We've been hiring people, but buying this company is another way to get people."
Possibilities with Kinema's vision system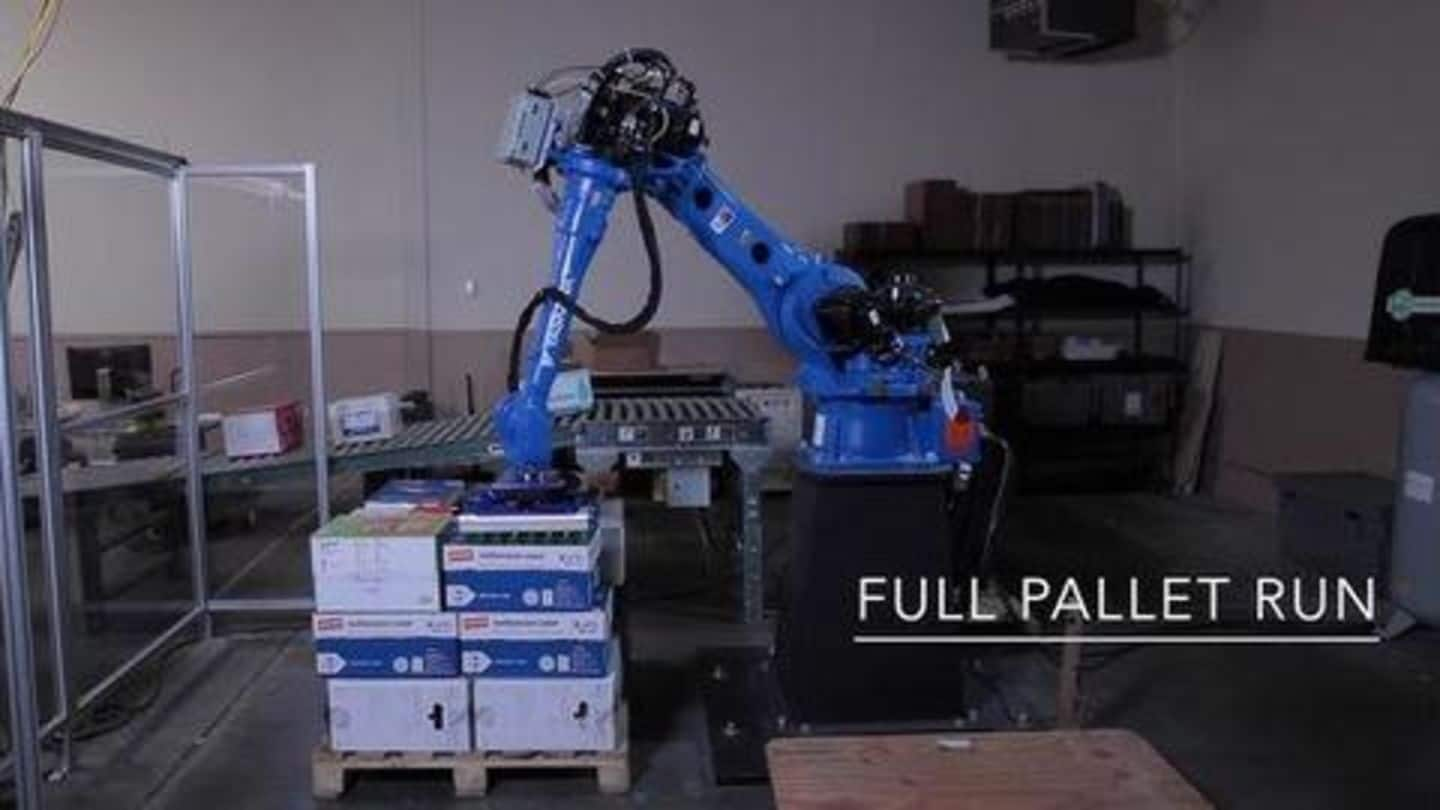 Kinema's 3D vision system - when integrated with robots - perfectly handles boxes that come in a bulk, even when they're stacked irregularly or are of different sizes. It can determine where a box ends and other starts and help machines navigate through different conditions. As such, Boston Dynamics might leverage these capabilities to make its robots more mobile both inside and outside warehouses.
And, the tech will first go into Handle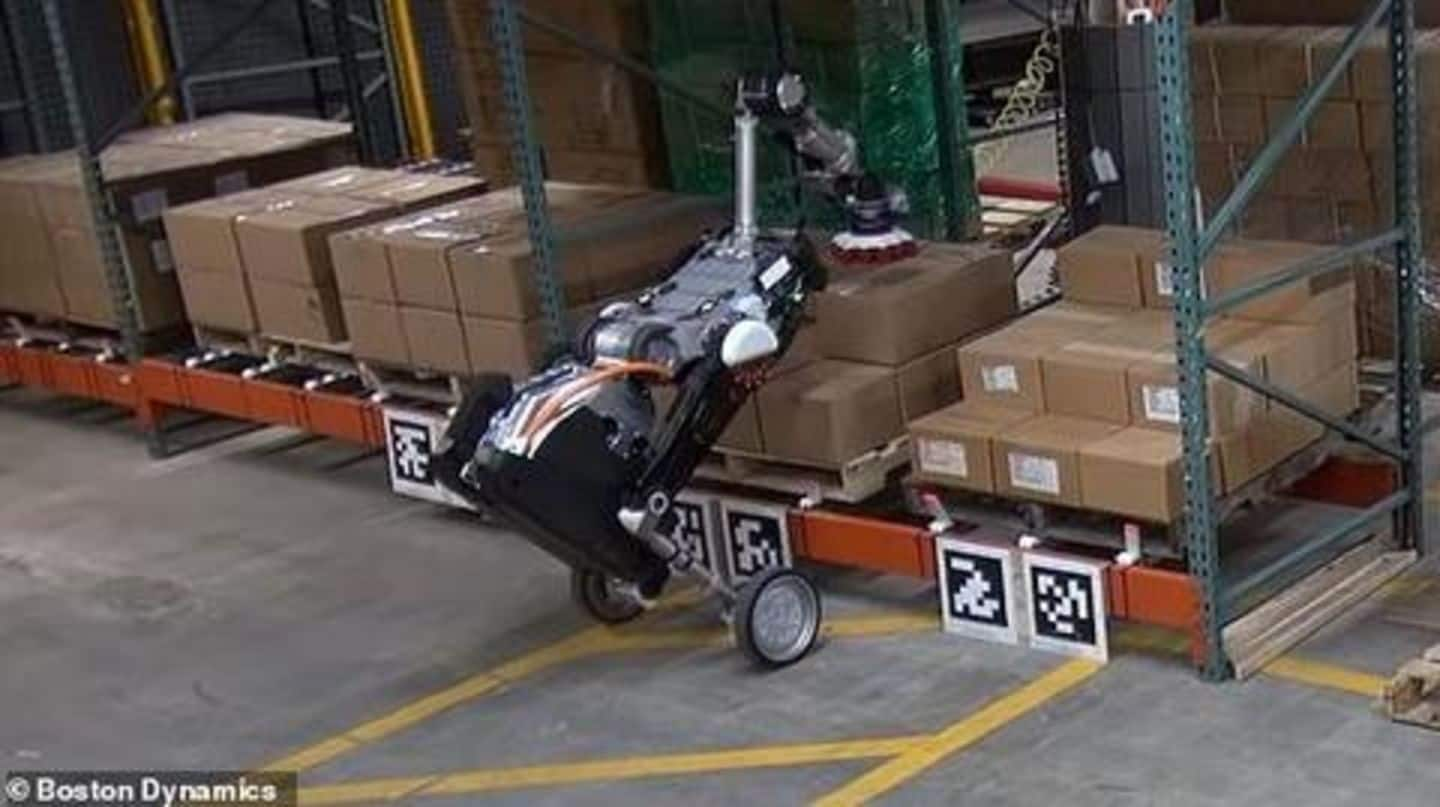 Raibert said the technology would first be integrated into Boston Dynamics' Handle - the 'dino-like' wheeled robot we saw moving boxes last week. The process might take some time but could eventually give Handle the ability to navigate unfamiliar warehouses and factories on its own. Once that's done, its siblings might follow the suit, getting the ability to operate autonomously.
Plus, Boston Dynamics will sell the system to third parties
While working on the integration of the newly acquired tech, Boston Dynamics will also continue selling the platform to third parties - with the name of 'Boston Dynamics Pick System'. This will be the first time it will go into commercial sales.