Pakistan: Massive power outage hits major cities; here's what happened
Pakistan: Massive power outage hits major cities; here's what happened
Jan 23, 2023, 11:59 pm
3 min read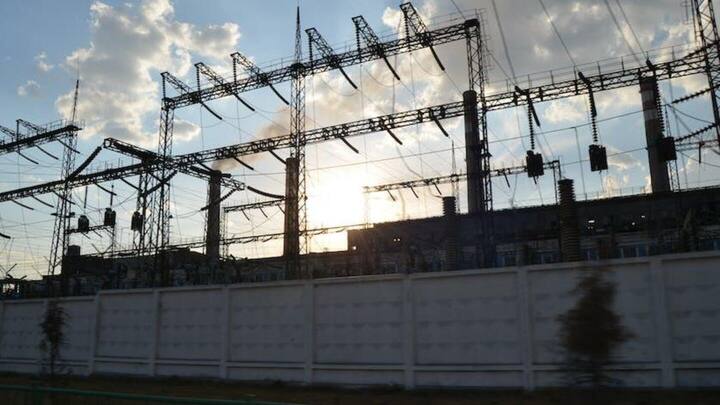 Pakistan faced a major power outage on Monday (January 23) following a major breakdown in the country's National Grid system, reported Reuters. The nationwide power blackout left about 220 million people, including those in major cities like the capital Islamabad and financial hub Karachi, without electricity. Senior officials reportedly blamed the aging grid infrastructure for the frequent power outages. Here's everything we know.
Why does this story matter?
The power outage comes at a time when Pakistan is already reeling under an economic crisis, among other issues.
PM Shehbaz Sharif has already imposed energy cuts for government departments and limited working hours for businesses, including restaurants.
Notably, Pakistan's foreign exchange reserves have plummeted to alarmingly low levels. Last year, its reserves were depleted by over 50%, reported CNN, citing Pakistan's central bank.
When did the power outage begin?
On Monday morning, Pakistan's Ministry of Energy confirmed the widespread power breakdown in the national grid that triggered concern among millions. "According to preliminary reports, the system frequency of the National Grid decreased at 7:34 am (local time) today... System maintenance work is progressing rapidly," the ministry tweeted in Urdu. It expressed hope that the supply would be restored soon in most cities.
Pakistan's Ministry of Energy tweets in the morning  
ابتدائی اطلاعات کے مطابق آج صبح 7:34 پر نیشنل گرڈ کی سسٹم فریکوئنسی کم ہوئ جس سے بجلی کے نظام میں وسیع بریک ڈاؤن ہوا
سسٹم کی بحالی پر کام تیزی سےجاری ہے

— Ministry of Energy (@MoWP15) January 23, 2023
Power minister blamed frequency variation for outage
Pakistani Power Minister Khurrum Dastgir said that a "frequency variation" was reported in southern Pakistan on Monday morning, which resulted in the power outage, per Reuters. He, however, downplayed the issue, saying it was "not a major crisis," even as the people's concerns deepened as time passed by. According to Dawn, Dastgir assured that power would be restored across the country by Monday night.
Limited number of grids restored in Islamabad: Energy Ministry  
وارسک سے گرڈ سٹیشنوں کی بحالی کا آغاز کر دیا گیا ہے اور پچھلے ایک گھنٹے میں اسلام آباد سپلائی کمپنی اور پشاور سپلائی کمپنی کے محدود تعداد میں گرڈ بحال کر دئے گئے ہیں

— Ministry of Energy (@MoWP15) January 23, 2023
Major cities impacted by nationwide power breakdown
According to reports, major cities such as Islamabad, Karachi, Quetta, Peshawar, and Lahore, among others, were affected by the outage. While 117 grid stations in Islamabad were impacted, the national outage badly hit the electricity supply in Karachi, too. Officials earlier said repairs were underway in a phased manner. Similarly, numerous transmission lines in Balochistan tripped, resulting in a widespread outage across the province.
Health services, businesses affected in Quetta
Normal life in Quetta, the capital of Pakistan's southwest Balochistan province, was thrown out of gear by the outage amid uncertainty over the restoration. Hospital services, markets, and residences have all been badly affected, Dr. Imran Zarkoon, the director of Balochistan's health department, told CNN. He said health clinics in the city were experiencing serious service disruptions due to a lack of power backup.
Power outage leads to water crisis in Peshawar
The power outage also caused a water crisis in Peshawar since locals were unable to get drinking water as the pumps were powered by electricity. The blackout also impacted the healthcare system and telecom services in the city, which has a population of over 2.3 million. A number of businesses had to rely on backup generators.
Power crisis due to aging systems, lack of investment
Pakistan's latest power outage is the worst since 2021, reported CNN. In 2021, the country was thrown into darkness for hours due to a major failure in the electricity transmission infrastructure. Because of old infrastructure and a lack of new investments, Pakistan has been facing a power crisis for several years. Some also link it to the post-COVID-19 economic crisis and the Russia-Ukraine war.