Modi-Putin meet: India to link Kudankulam, NSG bid
Modi-Putin meet: India to link Kudankulam, NSG bid
Written by
Gaurav Jeyaraman
May 17, 2017, 12:52 pm
2 min read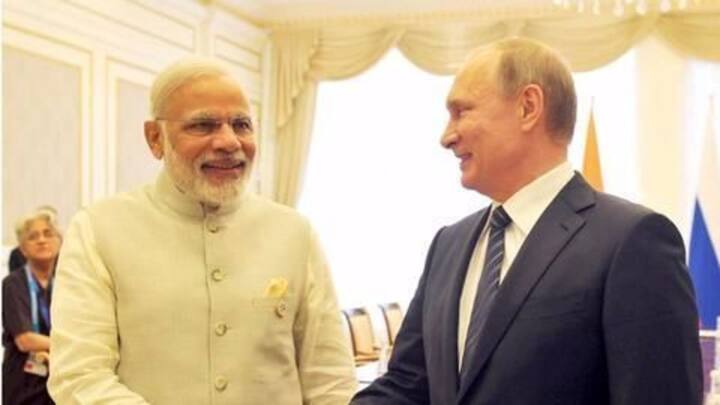 In a bid to make Russia more proactive in convincing Beijing to allow India to join the NSG, India may tell Russia it would reconsider the MoUs for Kudankulam Units 5 and 6. At PM Modi's upcoming summit with President Putin, the issue is likely to be raised. India argues that in absence of NSG membership, we are forced to look for indigenous technology.
The Kudankulam Nuclear Power Project
The Kudankulam Nuclear Power Project envisages the construction of 6 1000MW nuclear power plants in Kudankulam district, Tirunalveli, Tamil Nadu. It is India's largest nuclear power plant. Units 1 and 2 of Kudankulam are already producing power and are synced to the grid. Units 3, 4 are under construction and testing. MoUs for Units 5 and 6 are yet to be signed.
India has long been seeking membership to the Nuclear Suppliers Group. Membership would vastly improve the supply chain for India's nuclear industry as well as make India a legitimate player in the global nuclear industry. China vehemently opposed India's bid to join the NSG, saying Pakistan would also need to be given membership. India has been trying to garner international support for NSG inclusion.
Russian mediation: Will it work?
India sees Moscow as a key partner in trying to convince Beijing over India's NSG membership. While Russia has worked hard to legitimize India's bid, India is of the opinion that Russia did not do enough to convince China. Meanwhile, Russia believes that by allowing foreign lawmakers to visit the Dalai Lama and endorsing his visit to Arunachal, India has complicated matters with China.
Will India issue similar ultimatums to France, US?
Russia's pro-China stance is evident from its open support for the OBOR initiative. However, it is yet unclear whether India would issue similar ultimatums to France and the US, which are the other major nuclear energy partners for India.