California: Mass shooting at Chinese New Year event, 9 dead
California: Mass shooting at Chinese New Year event, 9 dead
Jan 22, 2023, 03:16 pm
3 min read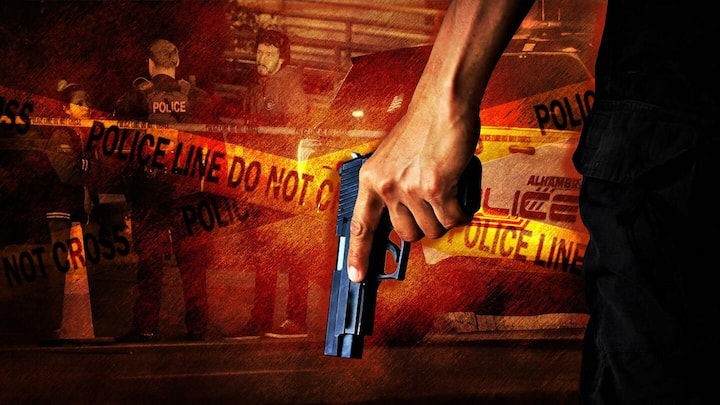 At least nine people were killed in a mass shooting incident in California, United States, Reuters reported on Sunday. The incident took place at a Chinese New Year event in Monterey Park on Saturday night (local time) as tens of thousands of people were celebrating the festival, as per Los Angeles Times. Security agencies are yet to reveal further details of the incident.
Shooter was carrying machine gun: Eyewitnesses
Eyewitnesses claimed the shooter was carrying a machine gun and fired at people who gathered for the Chinese New Year event. Seung Won Choi, who owns a restaurant near the shooting site, told Los Angeles Times that the incident took place on Garvey Avenue. People who took shelter in his restaurant reportedly told him the shooter had a machine gun and fired multiple rounds.
Number of dead, injured not confirmed by police
Several hours after the shooting, law enforcement sources revealed at least nine people were killed, per LA Times. Meanwhile, I24 News reported that 16 people were injured in the incident who have been sent to nearby hospitals by the first responders. The accused gunman was yet to be identified or arrested by the police, and the motive behind the attack was also still unknown.
Watch: Videos from Monterey Park where mass shooting took place
1/ #USA

There was a shooting in Monterey Park in California, killing 10 people. At least 9 more were injured.

At the time, the neighbourhood was celebrating Chinese New Year. According to police, the attacker is still at large, his motives are unknown. pic.twitter.com/tyCQxBT9Mn

— David Kime (@CyberRealms1) January 22, 2023
What else do we know about the incident?
The shooting took place shortly after 10:00 pm (local time) on Saturday in Monterey Park near the site of a China Lunar New Year celebration event. A large number of people were present at the location when the shooter opened fire. The area witnessed a huge crowd earlier in the day, too, as people were enjoying skewers and shopping for Chinese food and jewelry.
Top LA official expresses grief over the incident
"Our hearts go out to those who lost loved ones tonight in our neighboring city, Monterey Park, where a mass shooting just occurred," Los Angeles City Controller Kenneth Mejia, the first Asian-American to hold citywide office in Los Angeles, said in a tweet.
US witnesses nearly 40,000 deaths annually 
The United States witnessed over 350 incidents of mass shootings, each of which led to the death of four or more people, last year, as per the Gun Violence Archives. Every year, about 40,000 deaths are caused by firearms in the US. In July 2022, the US House of Representatives voted for a gun violence bill. However, it failed to pass in the Senate.