COVID-19 outbreak has infected 80% of Chinese population
COVID-19 outbreak has infected 80% of Chinese population
Jan 22, 2023, 10:34 am
3 min read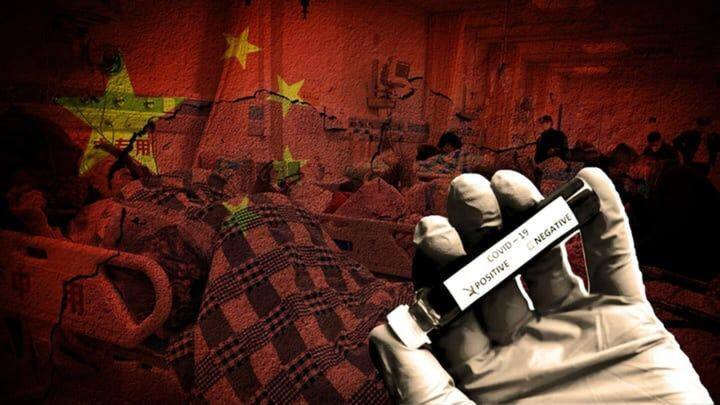 A prominent government scientist claimed on Saturday that the possibility of a major COVID-19 rebound in China in the coming two or three months is unlikely, as the virus has infected 80% of its population. Millions of Chinese citizens have been traveling after the strict COVID-19 curbs were eased recently and raised worries of fresh coronavirus outbreaks in the rural parts of China.
Why does this story matter?
Amid protests against the strict lockdown of more than three months and other laws, Beijing relaxed its "zero COVID-19" restrictions in December.
Numerous Chinese cities relaxed testing requirements, quarantine rules, and movement control.
However, China has been facing a new spike in COVID-19 cases, prompting at least 12 nations to impose travel regulations on travelers from the country.
New COVID-19 wave in China unlikely soon: Experts
The mass movement of people in China during the current Lunar New Year holiday window might further spread the coronavirus pandemic, triggering infections in some parts of the country. However, a second COVID-19 wave in China is unlikely in the near future, China Center for Disease Control and Prevention chief epidemiologist Wu Zunyou was quoted as saying by Reuters.
60,000 COVID-19 patients died in Chinese till January 12
According to government data, approximately 60,000 patients have died in hospitals due to coronavirus till January 12, since the Xi Jinping-led government relaxed its zero-Covid policy almost a month ago. On Thursday, a National Health Commission (NHC) official said that the peak of COVID-19 patients admitted in fever clinics, emergency rooms, and critical conditions have already passed in the country.
China's COVID-19 numbers may not be accurate; Here's why
Meanwhile, other experts believe that these numbers probably vastly undercount the full impact, as it does not include those who die at home. That is because numerous doctors in China have claimed they are discouraged from citing COVID-19 as a reason behind death.
Spike in China's COVID-19 cases since December
As per a new study released in December last year, China's abrupt relaxation of its "zero COVID-19 policy" may trigger roughly one million death in the country. China is currently facing a significant spike in COVID-19 cases. The government's sudden policy reversal on coronavirus guidelines caught the medical system and citizens off guard, leaving hospitals and medical centers struggling.
Xi Jinping's New Year address to the Chinese
During his New Year address, the Chinese President claimed that the "light of hope is right in front" for the Chinese people. Xi Jinping also said that with tremendous effort, China had endured unprecedented difficulties and challenges, as the country reported more than 7,000 new COVID-19 cases and one related death on December 31, 2022.