COVID-19: WHO urges travelers to mask up amid XBB.1.5 spread
COVID-19: WHO urges travelers to mask up amid XBB.1.5 spread
Jan 11, 2023, 10:14 am
2 min read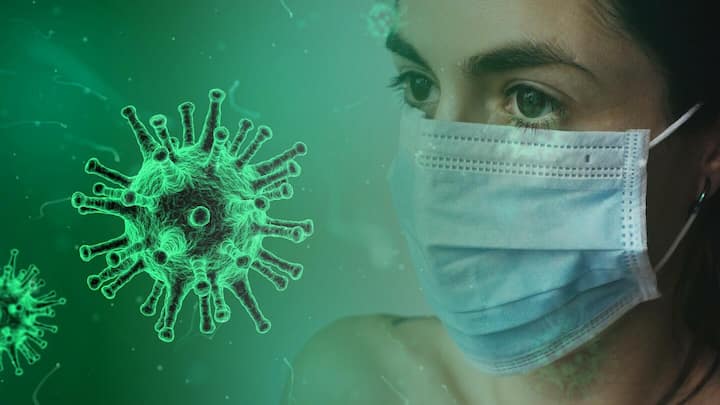 The World Health Organization (WHO) on Tuesday urged countries to advise the use of masks to travelers, especially on long-haul flights from countries with heavy transmission, in view of the rapid spread of COVID-19's Omicron XBB.1.5 subvariant in several nations. The WHO officials said that the number of XBB.1.5 cases in Europe was small but growing.
Why does this story matter?
The US is battling the surge of COVID-19 cases, among which XBB.1.5 subvariant accounts for 28% of the cases, as per the US Centers for Disease Control and Prevention (CDC).
XBB.1.5 is reportedly the most transmissible Omicron subvariant detected so far. However, experts said it is unclear if it would trigger a wave of its own.
Don't mean to advise testing for fliers from US: WHO
WHO's senior emergency officer for Europe, Catherine Smallwood said that if any country was considering action, it must be implemented in a non-discriminatory manner. She added that it didn't mean the agency was recommending testing for passengers arriving from the US. WHO's regional director for Europe, Hans Kluge said that the threat from a new concerning variant could emerge from "anywhere, anytime".
Study finds 96% of planes had coronavirus in wastewater: Malaysia
The WHO recommended measures to be taken such as genomic surveillance, targeting those arriving from other countries, and wastewater monitoring systems. It stressed ensuring that the exercise doesn't divert resources away from domestic surveillance systems. Meanwhile, a study conducted by Malaysia's National Public Health Laboratory (MKAK) from June to December found that nearly 96% of airplanes had SARS-CoV-2 in their wastewater.
India detected 8 cases of XBB.1.5 so far
Though experts say India is unlikely to witness a boom in XBB.1.5 subvariant cases, it has detected eight cases so far, according to the Indian SARS-CoV-2 Genomics Consortium (INSACOG) data. Three weeks after India stepped up the monitoring of coronavirus cases, wary of the reported surge in China, it has seen no uptick in the number of cases in the country.