Ola S1 Pro falls apart; lands woman in the ICU
Ola S1 Pro falls apart; lands woman in the ICU
Jan 24, 2023, 02:01 pm
2 min read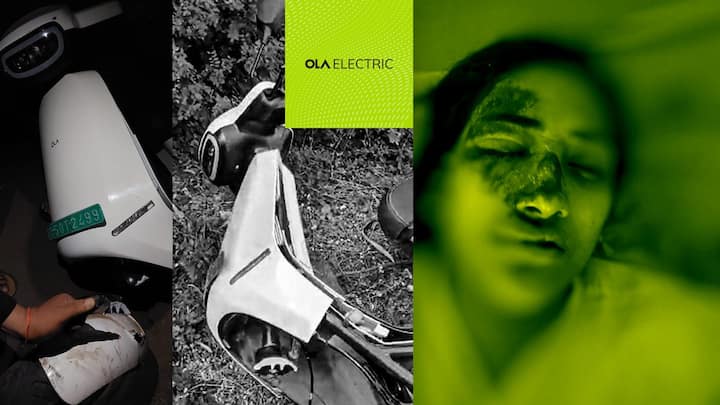 The safety and quality issues surrounding the Ola S1 Pro continue to remain a concern. On January 21, a woman landed in the ICU after the front suspension of the scooter she was riding fell apart and the front wheel got detached. The mishap was reported by her husband on social media, but the post is yet to elicit a response from Ola Electric.
Why does this story matter?
Ola Electric is India's largest two-wheeler EV manufacturer. However, rider safety does not seem to be a priority for them.
The latest mishap only raises more questions surrounding the build quality of its products. Multiple incidents related to poor suspension setup have been reported and each time, the firm claims it is an isolated incident.
How did the accident occur?
According to the victim's husband, Samkit Parmar, his wife was riding on an Ola S1 Pro at around 9.15 PM at a speed of roughly 35km/h. We are unsure if she was wearing a helmet. Suddenly, the front wheel got detached, and she was thrown in front of the vehicle, causing severe injuries. This landed her in the ICU.
Parmar tagged Ola Electric in his social media post to see how they would respond. However, the company did not comment. Surprisingly, on January 22, the firm sent a team to check on the accident and take the scooter. They also told Parmar that they would send a replacement model. However, he declined their offer and insisted on refunding the cost of the two-wheeler.
This is not Ola's first tryst with faulty suspension
On May 24, 2022, a man shared pics of his S1 Pro whose front suspension broke down even while riding at a low speed. On the 28th of the same month, news surfaced of another scooter whose front wheel got dislodged while passing over a speed breaker. Another guy complained that there was a suspension problem just within six days of the scooter's delivery.
How did Ola handle the past instances?
Ola Electric records the speed of its vehicles and other relevant information in a cloud in real-time. In case of accidents, the company shares the details with the aggrieved parties. However, the firm claimed they were isolated incidents caused by "high-impact accidents."