Sundance Festival: Netflix acquires 'Fair Play' in massive $20M deal 
Sundance Festival: Netflix acquires 'Fair Play' in massive $20M deal 
Jan 24, 2023, 05:15 pm
2 min read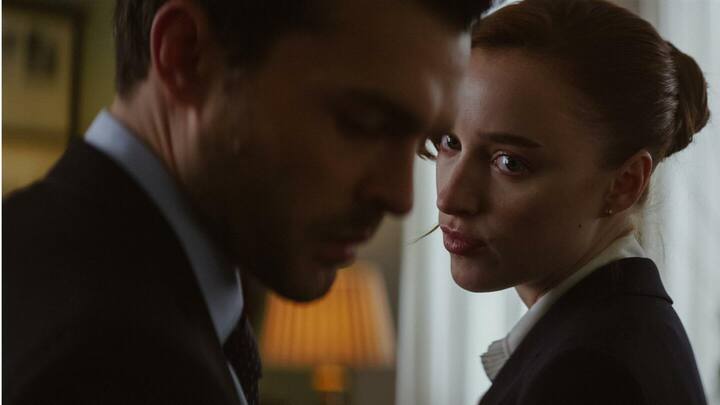 Going once, going twice, and sold! Streaming platform Netflix has acquired a massive worldwide rights deal, understood to be around $20M, for the movie Fair Play which premiered at the Sundance Film Festival 2023. The film was subject to a bidding war between Searchlight, Lionsgate, and Neon since the time it premiered on Saturday, but the streamer won out early on Monday.
Why does this story matter?
After two years, the Sundance Film Festival began in person on Thursday (January 19), and within five days, Netflix made the first whopper deal as it opened its wallet to buy the erotic thriller Fair Play.
The interesting point to note here is that the streaming platform has invested a massive amount in a film that comes from an unknown writer-director, Chloe Domont.
Why did Netflix go wild for the film? 
Notably, this year's sale price is considerably less than the record price set two years ago when Apple TV+ secured a massive deal for the festival opener CODA for $25M. But, Apple TV+ was handsomely paid off when CODA became a commercially and critically hit film. Keeping this in view, the investors are certainly hoping for CODA-sized massive success for their passion projects.
'Fair Play' in a nutshell 
Fair Play starring Bridgerton's Phoebe Dynevor and Han Solo's Alden Ehrenreich, is a Wall Street thriller drama that revolves around a thriving New York couple Emily and Luke, who are co-workers at a financial company and deeply in love with each other. But, soon Emily's coveted promotion at the firm takes a toll on their relationship and unexpectedly leads to something more sinister.
Other announced deals at Sundance Film Festival
So far, the three categories that are dominating the film festival include horror, music, and documentaries. Netflix kicked off the festival by securing the global rights of the film Run Rabbit Run, featuring Sara Snook, who is best known for her work in Succession. On the other hand, Amazon Prime Video announced that it has bought the Filipino horror film In My Mother's Skin.