Legalize MSP, sack Minister: Farmers' demands to PM Modi
Legalize MSP, sack Minister: Farmers' demands to PM Modi
Nov 22, 2021, 10:36 am
3 min read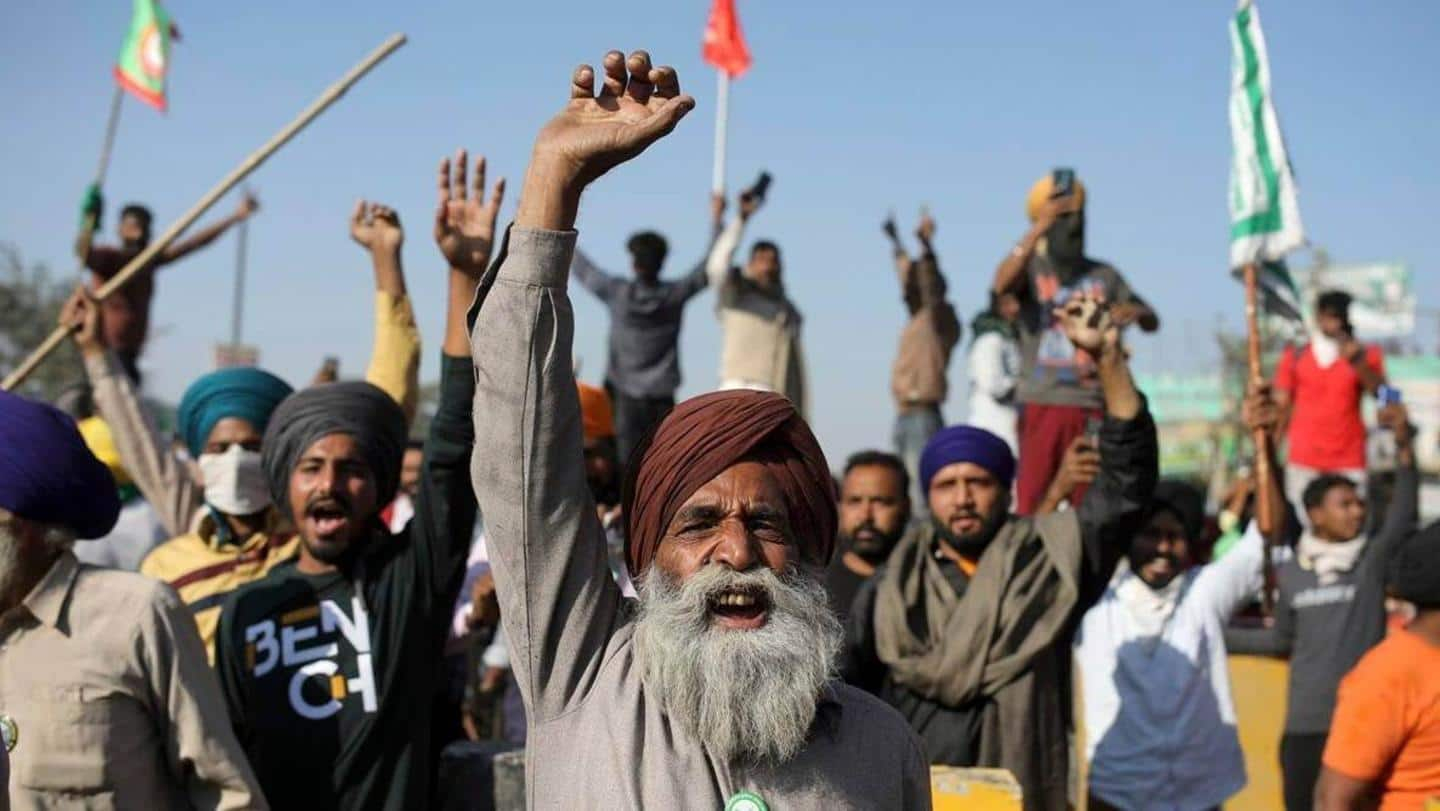 Farmers protesting at Delhi's borders wrote an open letter to Prime Minister Narendra Modi listing their remaining demands after the central government agreed to repeal the controversial agricultural laws. The protesters have maintained they want a legal mandate for Minimum Support Price (MSP) and other issues to be resolved before calling off the agitation. Here are more details on this.
The letter suggests that farmers are looking to continue the agitation until their other demands are also met.
It also means the impending reopening of Delhi's borders will take longer.
Prominent farmer leader Rakesh Tikait had last week said the protest will continue until at least the laws are formally scrapped in the Parliament.
What are the farmers' demands?
Besides the issue of MSP, farmers have called for action against Union Minister Ajay Mishra who has been accused of involvement in the Lakhimpur Kheri incident. They also sought a memorial for the hundreds of farmers who died during the protest. The letter also demanded an immediate withdrawal of cases lodged against farm protesters in several states over the past one year.
'Not fond of sitting on the streets'
"Prime Minister, you have appealed to the farmers that now we should go back home. We want to assure you that we are not fond of sitting on the streets," the letter read. "We too desire that after resolving these other issues as soon as possible, we return to our homes, families and farming," it further added.
Farmers to hold key meet on Saturday
Meanwhile, farmer leaders said they would continue with various protest events as scheduled, including a daily tractor march to the Parliament. The Samyukta Kisan Morcha (SKM) has called a mahapanchayat in Lucknow on Monday. Further, a key meeting would be held on Saturday, November 27.
PM Modi announced the decision last week
On Friday, in an unscheduled address, PM Modi said the farm laws will be withdrawn. "We haven't been able to explain to our farmers. This is not a time to blame anyone," he said. Reportedly, the government has started the process of drafting the Bills to repeal the three laws. The laws will likely be repealed in the Winter Session of the Parliament.
Why were the farmers protesting?
Thousands of farmers have been camping at Delhi's borders to protest the laws. They said the laws would leave them at the mercy of corporates and deprive them of their minimum assured earnings. The Centre, on the other hand, said the laws were for their benefit and to maximize their income. Multiple rounds of discussions between the protesters and government officials proved inconclusive.