Centre endorses revenue-sharing model for tech giants, news publishers  
Centre endorses revenue-sharing model for tech giants, news publishers  
Jan 21, 2023, 07:39 pm
3 min read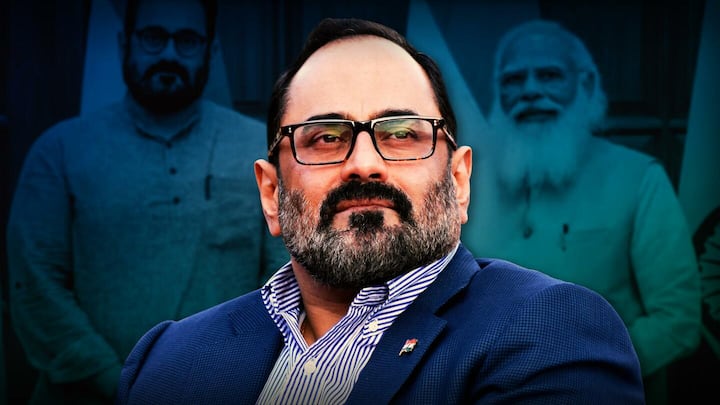 The Centre on Saturday said that news publishers must get a "fair share" of revenue from the big tech companies for content. Speaking at a program of the Digital News Publishers Association (DNPA), Secretary Ministry of Information and Broadcasting (MIB) Apurva Chandra linked it to the "future of journalism". Meanwhile, Minister of State for Electronics and Information Technology Rajeev Chandrasekhar also endorsed his views.
Why does this story matter?
Since last year, there have been official discussions about adopting IT legislation to introduce a revenue-sharing model that would oblige tech giants like Google and Facebook to share revenue money with news publishers.
This follows news publishers sharing worries that digital news intermediaries do not fairly share money and have murky business structures that are heavily skewed in their favor.
Revenue sharing must for development of news industry: I&B Secretary 
"For the growth of the news industry, it's important that digital news platforms of all these publishers, who are the creators of original content, get a fair share of revenues from the Big Tech platforms which act as aggregators of content created by others," Chandra said-citing the news industry's poor economic health. His direct reference was to tech giants like Facebook and Google.
Future of journalism, its credibility at risk: Chandra 
Chandra said that if the negative impact on the traditional news industry continues, it will have an impact on future journalism and its credibility. He said that it is difficult to keep pace with the changes in technology, but some questions have emerged that impacted governance of a big democracy, the changing dynamics of the news industry, businesses, and the social lives of citizens.
These countries have introduced the model
Many countries like Australia, Canada, France, and the European Union have taken different steps to ensure the direction of fair sharing of revenue between creators and aggregators, per Chandra. He expressed hope that the DNPA event would come up with important suggestions in the context of India. DNPA is an umbrella organization of 17 leading news publishers in the country.
Australian model of revenue sharing in new industry
Australian MP Paul Fletcher, who attended the program, said such issues are governed by News Media Bargaining Code 2021 in her country. She was Australia's communications minister when it was introduced She said it faced strong opposition and warnings from tech giants like Facebook and Google. However, after a series of meetings, the revenue exchange model was implemented and has been successfully running.
Purpose for bringing new law in Australia 
According to the Australian government, the country's media institutions are collapsing owing to a lack of money. It was found that this is happening as a result of people's increased reliance on digital sites that provide free news material. These platforms were not even compensating the publishers whose content was being shown to consumers. Australia enacted new legislation to help publishers financially.