BJP wins Gujarat's Morbi where bridge collapse killed over 140
BJP wins Gujarat's Morbi where bridge collapse killed over 140
Dec 08, 2022, 03:42 pm
2 min read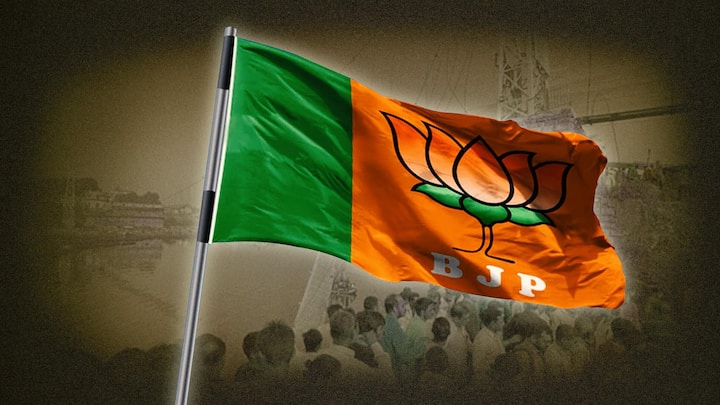 Bharatiya Janata Party (BJP) leader Kantilal Amrutiya won the Morbi seat in Gujarat just a month after the horrific collapse of the suspension bridge that killed over 140 people. He defeated Jayanti Patel of the Congress and Pankaj Ransariya of the Aam Aadmi Party (AAP). The then ex-MLA, Amrutiya, was photographed while taking part in rescue operations after the Morbi bridge collapsed.
Why does this story matter?
Owned by the Morbi municipality and maintained by Oreva Group, the bridge collapsed just four days after its reopening.
The Morbi bridge was set to stay closed for maintenance for approximately a year but was reopened prematurely on October 26 without any requisite permissions.
After blaming the Oreva Group for weeks, the municipality took full responsibility for the tragedy in November.
Who is Kantilal Amrutiya?
Known as Kanabhai amongst locals, Amrutiya won the Morbi seat in Gujarat in 1995, 1998, 2002, 2007, and 2012. However, the 60-year-old faced defeat during the 2017 Gujarat Assembly elections to Congress candidate Brijesh Merja. Even though Amrutiya is quite popular among the masses, it was still a brave decision from the BJP to give him a ticket to contest the Morbi Assembly seat.
BJP's record win in the state
Between 1995 and 2012, Amrutiya was victorious from this Morbi seat five times. The saffron brigade is expected to surpass Congress' 1985 record of 149 seats. Furthermore, Gujarat Chief Minister Bhupendra Patel also achieved a significant feat previously held by Narendra Modi. Two decades after winning the most seats (127) under Modi's leadership in 2002, Patel has given BJP a bigger victory margin.
Congress alleges EVM tampering against BJP
Numerous Congress candidates have accused the ruling party in Gujarat of wrongdoing in the polls. These claims came just moments after election results showed a loss for the grand old party on crucial seats. Congress candidate Bharatbhai Veljibhai Solanki, contesting from Gandhidham, also claimed EVMs were tampered during vote counting. Solanki lost by over 12,000 votes to BJP's Malti Kishor Maheshwari.
AAP's win despite loss in Gujarat
AAP's chief ministerial candidate for Gujarat, Isudan Gadhvi, faced an emphatic loss from the Khambalia seat by a margin of over 19,000 votes to BJP. Despite this, AAP marked its arrival in the state that usually sees a two-way contest between BJP and Congress. For over 20 years, Gujarat has been dominated by the BJP, with the Congress acting as the main opposition party.