Congress MP Santokh Singh passes away during Bharat Jodo Yatra
Congress MP Santokh Singh passes away during Bharat Jodo Yatra
Jan 14, 2023, 10:26 am
2 min read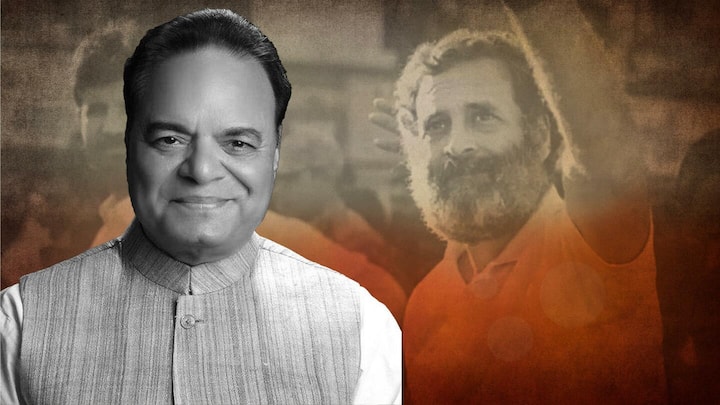 Congress MP from Jalandhar, Punjab Chaudhary Santokh Singh passed away on Saturday during the party's Bharat Jodo Yatra (BJY) in Punjab, according to India Today. He was walking in the yatra led by Rahul Gandhi this morning when he unexpectedly fell and died at Virk Hospital in Phagwara. Meanwhile, as Gandhi and other officials raced to the hospital, BJY was suspended for the day.
Punjab CM Bhagwant Mann offers condolence on Santokh Singh's death 
Punjab Chief Minister Bhagwant Mann offered his condolences on the Congress MP's demise in Punjabi on Twitter. "I am deeply saddened by the untimely death of Congress Member of Parliament from Jalandhar, Santokh Singh Chowdhury.. May God rest his soul in peace," he wrote on Twitter in the Punjabi language soon after Singh's death at the hospital.
Bhagwant Mann tweet in Punjabi announcing MP's death
ਕਾਂਗਰਸ ਦੇ ਜਲੰਧਰ ਤੋਂ ਮੈਂਬਰ ਪਾਰਲੀਮੈਂਟ ਸੰਤੋਖ ਸਿੰਘ ਚੌਧਰੀ ਜੀ ਦੀ ਬੇਵਕਤੀ ਮੌਤ ਦਾ ਬੇਹੱਦ ਦੁੱਖ ਹੋਇਆ..ਪ੍ਵਮਾਤਮਾ ਵਿੱਛੜੀ ਰੂਹ ਨੂੰ ਸਕੂਨ ਬਖ਼ਸ਼ੇ ..ਵਾਹਿਗੁਰੂ

— Bhagwant Mann (@BhagwantMann) January 14, 2023
Condolences galore on Singh's demise
Congress President Mallikarjun Kharge expressed deep shock over Singh's demise. "His loss is a great blow to the party and organization. In this hour of grief, my heart goes out to his family, friends, and followers. May his soul rest in peace," Kharge tweeted. The former Punjab CM Amarinder Singh also expressed grief and offered his condolences.
Visuals of Santokh Singh being taken to hospital
Singh has been a cabinet minister in the Punjab government. He has served on different portfolios heading various departments including Urban Development, Social Justice and Empowerment, and Health and Family Welfare. Singh was a two-time MP from the Jalandhar Lok Sabha constituency. He won the Lok Sabha seat in 2014 and 2019 for the Congress.