Himachal Pradesh: Sukhvinder Sukhu government reinstates Old Pension Scheme
Himachal Pradesh: Sukhvinder Sukhu government reinstates Old Pension Scheme
Jan 13, 2023, 09:59 pm
2 min read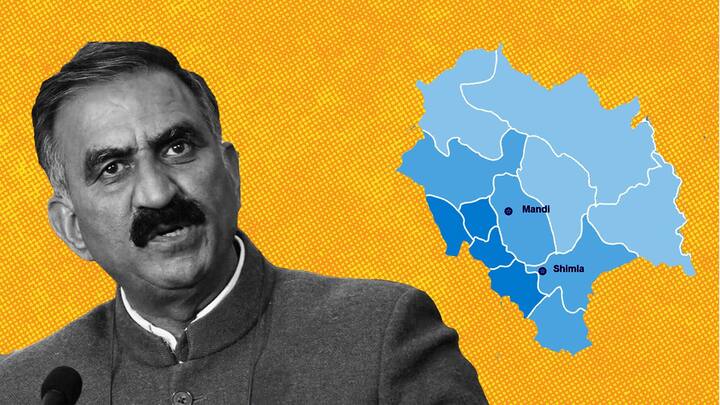 The Congress government in Himachal Pradesh decided to restore the Old Pension Scheme (OPS) on Friday during Chief Minister Sukhvinder Singh Sukhu's first state cabinet meeting. The grand old party had vowed during the Himachal Assembly polls last year that they would address the matter during the first cabinet meeting. The newly formed government is now looking toward fulfilling that promise.
Why does this story matter?
The Old Pension Scheme was one of Congress's primary poll campaign matters in Himachal.
Under the OPS, all government employees receive their full pension amount from the government.
Employees with two decades of service would also get 50% of their last drawn pay as a pension.
However, OPS was discontinued in the country on April 1, 2004.
Matter of OPS has been studied thoroughly: Sukhu
The new Himachal CM said the matter had been studied thoroughly, with the finance department officers expressing reservations regarding restoring the OPS. However, the matter is settled, and all the employees under the New Pension Scheme (NPS) currently will be covered under the OPS. Furthermore, its modalities will be chalked out in consultation with employees.
Government will work towards providing dignified life: Sukhu
While address to employees at the Himachal Secretariat on Thursday, Sukhu said: "We are not restoring the Old Pension Scheme for votes but to give social security and safeguard the self-respect of the employees who have scripted the history of Himachal's development." "The government will work towards providing a dignified life to its employees after retirement," the CM added.
Nearly 1.3 lakh employees are under NPS
Currently, there are approximately 12,000 pensioners and 1,30,000 employees under the NPS. According to CM Sukhu, all employees of Himachal Pradesh are the backbone of any authority, and their hard work allows the administration to execute its policies and program effectively. He also assured that his government is dedicated to providing good governance and constructive support to the state employees.
Congress ousted BJP to claim Himachal Pradesh
During the December polls, Congress emerged as the single largest party in Himachal and registered a big win over the Bharatiya Janata Party (BJP). The grand old party bagged 40 seats to breach the majority mark, while the saffron brigade came second with 25 seats. Meanwhile, others bagged three seats as the Aam Aadmi Party (AAP) failed to lay its mark.