MCD mayor poll: BJP councilor Satya Sharma appointed presiding officer
MCD mayor poll: BJP councilor Satya Sharma appointed presiding officer
Jan 05, 2023, 08:25 pm
3 min read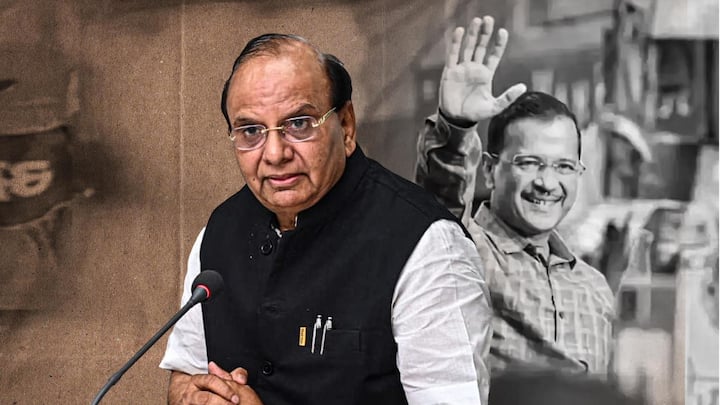 Bharatiya Janata Party (BJP) councilor Satya Sharma has been officially nominated as the presiding officer by Lt Governor V K Saxena on Thursday for the house's first meeting on June 6 to elect the Municipal Corporation of Delhi (MCD) mayor. The Aam Aadmi Party (AAP) reacted to this appointment by accusing the BJP of destroying all democratic institutions and traditions.
Why does this story matter?
MCD will elect its next mayor and deputy mayor in Friday's election.
As per officials, provisional election ID has been allocated to all the 250 newly-elected municipal councilors who are set to exercise their voting rights to pick the house's chief and second-in-command.
Seating arrangements have been made for 300 individuals, including all the councilors and officers, including the director, commissioner, and others.
MCD mayor polls set to take place on Friday
The first municipal house after the electrifying December 4 civic elections is scheduled to take place on Friday, during which all newly elected councilors will take the oath, and the Mayor and the deputy mayor will get elected. After the oath ceremony, the newly formed civic body will elect its Mayor under Section 35 of the Act.
Sharma officially noted as presiding officer
Three nominations, one from BJP and two from AAP, have also been received for the Mayor's post. "The Lt. Governor of National Capital Territory of Delhi under section 77 of the Act is further pleased to nominate Satya Sharma, Councillor, Ward No.226 to preside over the meeting for the election of the Mayor," an official notification reads.
Sharma to be administered oath/affirmation as per Section 32
It also added: "She will be administered oath/affirmation as per section 32 of the Act, by Santosh Kumar Rai, District Magistrate, New Delhi. The other councilors will be administered oath (affirmation by the Presiding Officer)."
Know about MCD mayor, deputy mayor candidates
According to a PTI report, one of the AAP candidates is a backup candidate. The three nominees for the Mayor's post are AAP's Ashu Thakur and Shelly Oberoi and BJP's Rekha Gupta. The report also revealed that Oberoi is the main contender of AAP. Furthermore, the deputy mayor post's nominees are BJP's Kamal Bagri and Jalaj Kumar, and Aaley Mohammad Iqbal from AAP.
AAP's historic win at 2022 MCD Polls
The Delhi mayoral election is taking place just a month after the 2022 MCD polls, which saw AAP end BJP's 15-year reign in the civic body. During December's MCD polls, AAP won 134 wards, while the saffron brigade bagged 104 wards to finish second. Meanwhile, the Congress bagged just nine in the 250-member municipal House.