Pat Cummins appointed Australia's Test captain
Pat Cummins appointed Australia's Test captain
Nov 26, 2021, 10:17 am
3 min read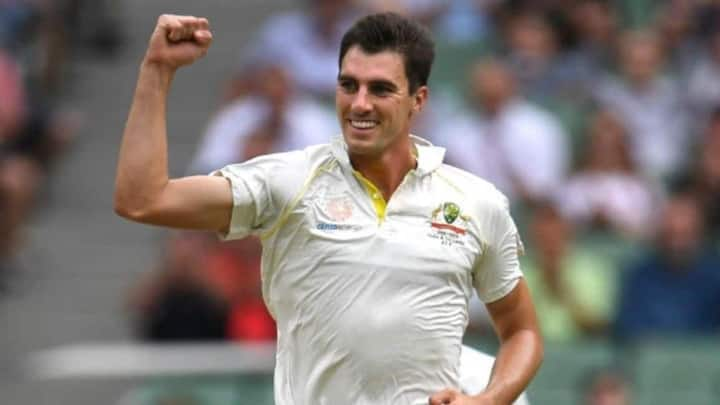 Australian fast boiwler Pat Cummins has been appointed captain of the Test team. Meanwhile, Steve Smith will be Cummins' deputy ahead of the Ashes series at home which starts on December 8 in Brisbane. Notably, Cummins will be the first pacer to lead full time, besides being the first since Richie Benaud to captain the Aussies. Here are the key details.
It is the second time in over three years that an Australian captain resigned from his role abruptly.
In March 2018, his predecessor Smith resigned from the post in the aftermath of the Sandpapergate scandal.
Australia have turned to Cummins, who has a lot of experience and was the deputy to Paine.
He is a real champion. Meanwhile, Smith's appointment is a big call.
Paine had stepped down as Australia's Test captain
Recently, Tim Paine stepped down as Australia's Test captain with immediate effect. He resigned after Cricket Australia (CA) investigated him for sending explicit messages to a female co-worker at Cricket Tasmania in 2017.
Cummins honored to take up the role
Cummins, who served as Australia's vice-captain for almost two years, said he is honored to accept the role ahead of the massive Ashes summer. He also said that he hopes to provide the same leadership Paine gave the group in the past few years. A grateful Cummins also termed the Australian side as a strong and tightly knit group.
Cummins named Australia's Test captain
Selection done after assessment
As per Cricbuzz, the appointments of Cummins and Smith were made after an interview process with a five-member panel and subsequent ratification from the full board of Cricket Australia. Selectors George Bailey and Tony Dodemaide, CA Board member Mel Jones, interim chair Richard Freudenstein, and CEO Nick Hockley were part of the panel who put forward Cummins name as captain.
Big decision taken by CA in handing Smith vice-captaincy
The decision to appoint Smith as Cummins' deputy is a big decision taken by Cricket Australia. Former Aussie skipper Smith was earlier banned from holding any leadership role in the wake of the Cape Town ball-tampering controversy in 2018. Smith said he is pleased to return to the leadership of the team and is looking forward to helping and assisting Cummins.
Why did Tim Paine leave Australia's captaincy?
Paine quit as captain after the Herald Sun, a leading Australian newspaper, reported that he was involved in the sexting scandal. Reportedly, he had sent an unsolicited explicit image of himself along with lewd text messages to a female employee of Cricket Tasmania in 2017.
Paine resigned from his post after leading Australia for over three years. He led Australia to 11 wins in 23 Tests during his stint. In his leadership, Australia lost eight matches, while four ended in drawn. Meanwhile, the five-Test series, starting December 8, will be played in Brisbane, Adelaide, Melbourne, Sydney, and Perth, respectively.
Paine takes a break from cricket
Paine is set to miss the Ashes series against England after announcing he will take an immediate break from cricket. In a statement, Cricket Tasmania said the 36-year-old Paine had advised them that he was taking a leave of absence for the foreseeable future. Meanwhile, Cricket Tasmania will continue to support Paine and his family both professionally and personally over the summer.