US doubling embassy staff to expedite Indian visas: Reports
US doubling embassy staff to expedite Indian visas: Reports
Jan 18, 2023, 11:55 am
3 min read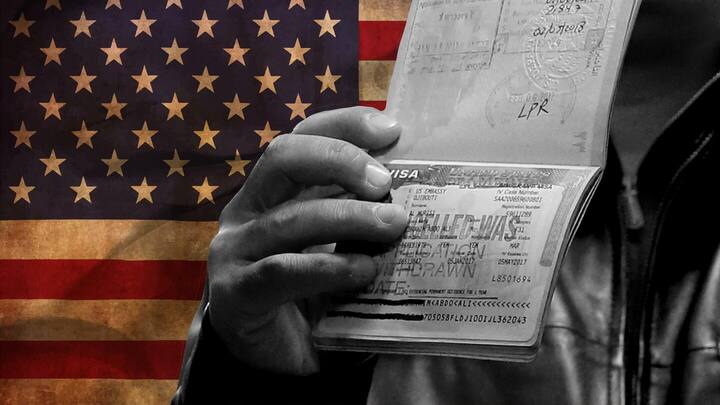 The United States is considering doubling the recruitment at the Indian embassy and engaging diplomatic spouses to expedite the visa process, said a US official, per The Economic Times. The development comes after many Indians complained about high waiting times for US visas. They alleged that the embassy failed to handle the increasing demand for visas with the opening of the COVID-19 lockdown.
Why does this story matter?
During the COVID-19 pandemic, a lot of working professionals and students from India were sent home from the US.
The respective organizations are yet to recall staffers and resume operations in full swing. One of the reasons given is the delay in issuing visas.
Last year, the US embassy claimed that the visa processing time would become shorter by mid-2023.
What does US official say? 
"We are doubling the number of direct hires to facilitate the issuance of visas at the embassy. We are also working to bring on diplomatic spouses to work in the process," ET quoted US assistant secretary of commerce for global markets Arun Venkataraman as saying. He is currently in New Delhi ahead of US Commerce Secretary Gina Raimondo's visit in March.
Significant progress achieved, claims US assistant commerce secretary
Venkataraman said the US embassy was continuing to take steps to end the long wait for visas, adding that progress has been made in issuing more visas than ever before. The US issued more H-1B and L visas in 2022 than it did in pre-pandemic 2019, he claimed. On student visas, he said that significant progress had been made.
Indians complained of staggering wait for US visa
As per the complaints, Indians planning to visit the US have to wait for at least two-to-three years for a US visa appointment. Last year, some applicants alleged that they waited for over 800 days for the appointment. The issue was also raised by External Affairs Minister S Jaishankar with US Secretary of State Antony Blinken, who assured clearing the backlog soon.
Waiting period for different cities
According to Travelobiz.com, a travel news agency, the waiting duration in Delhi for a visitor visa is 914 days, and for a student or exchange visitor, it's 50 days. While for Kolkata, the duration is 808 days and 50 days. For Hyderabad, it's 804 days and 405 days respectively. Till last year, the number of applicants waiting for US visa interview was four lakhs.
Bear with us: US embassy after growing complaints last year 
"The US Department of State is committed to facilitating legitimate travel to the US," said the US embassy, adding that they are reducing appointment wait times in all visa categories worldwide. "Visa processing is rebounding after a near-complete shutdown during the COVID-19 pandemic," it said.