Disney+ Hotstar grew the most in Q3 2021 in India
Disney+ Hotstar grew the most in Q3 2021 in India
Written by
Shreya Mukherjee
Oct 09, 2021, 02:52 pm
2 min read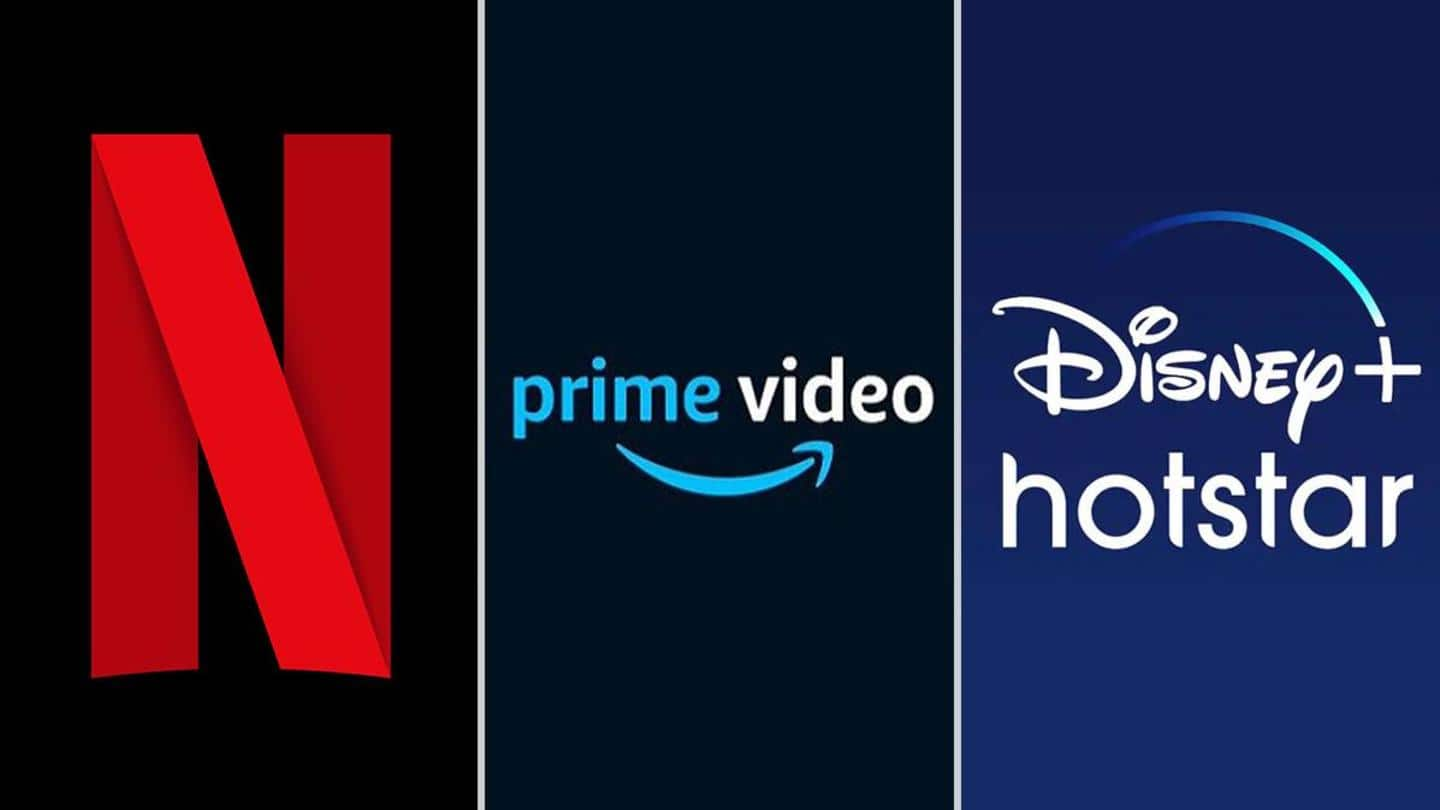 Recent times have seen streaming services battling to gain viewers' attention by buying rights to major movies in the absence of fully-functioning cinema halls (blame COVID-19). Add to this, the influx of original shows, and people are enjoying high-quality content at their homes like never before. Let's see which OTT platform was able to benefit from this craze the most in 2021's third quarter.
Disney+ Hotstar grew by 2% from the previous quarter
As per data studied by streaming service guide platform JustWatch, it was Disney+ Hotstar that paved the way for the streamers this quarter. Interestingly, it grew to have 25% of the market share, showing a 2% compared to the second quarter. It has been the third consecutive quarter in a row that this streaming giant has shown the most growth in India.
Disney+ Hotstar is the only streamer to record month-over-month growth
The market data suggests Disney+ Hotstar, which recently premiered Hindi movies like Shiddat and Bhoot Police, is the only streamer to also record month-over-month growth. Since January, the platform has grown by a big margin of 5% (from 20% to the present 25%). However, it must be noted that Disney+ Hotstar's market share decreased by 1% since last month.
Meanwhile, Amazon Prime Video came in second this quarter with a hold over 19% of the total streaming market share. It is closely followed by Netflix with a 17% share. The research shows the outstanding growth of Disney+ Hotstar affected Netflix's share significantly, given the latter's market share decreased by 2% since the second quarter. Lack of blockbuster hits might also be a reason.
Other streamers don't come anywhere near the big three
To give you an idea, in the last quarter (till September), Netflix released famed movies/shows/docu-series like Ankahi Kahaniya, Crime Stories: India Detectives, Kota Factory 2, Sex Education 3, and Lucifer's sixth and final season, to name a few. Yet, it seems other platforms have impacted Netflix's share. However, other streamers (ZEE5 at 9% and Voot at 6%) don't come anywhere near the big three.