5G smartphone shipments in India to grow by 70%: Report
5G smartphone shipments in India to grow by 70%: Report
Jan 18, 2023, 06:00 pm
2 min read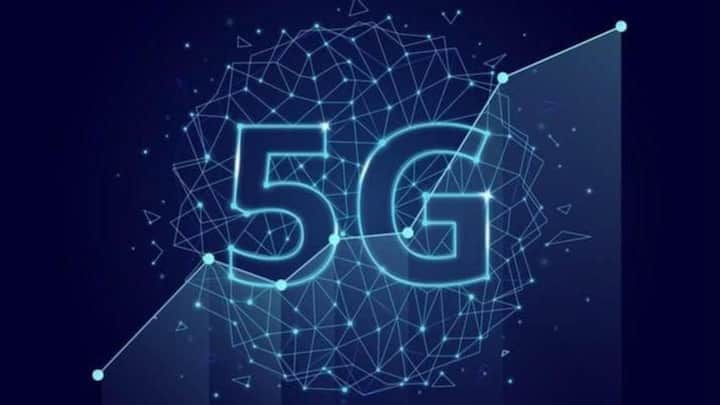 Looks like India's 5G smartphone market is staring at a fruitful 2023. As per a report by CyberMedia Research (CMR), the market is expected to expand by 70% year-over-year by the end of CY23. The report pointed out that the speedy introduction of 5G services across Indian cities and growing consumer interest as reasons for the expected exponential growth.
Why does this story matter?
5G smartphones have been available in India since 2020. However, the auction of 5G spectrum and the subsequent introduction of 5G networks has catapulted the shipment of 5G handsets in the country.
The country's two leading telecom players, Airtel and Jio, have been neck to neck with the announcement of 5G roll out in new cities.
Smartphone makers have also been collaborating with them.
75% of new smartphones will be 5G-capable
Since their introduction in 2020, 5G smartphones have recorded over 13 times growth. "From a mere 4% in CY2020 to a potential >45% market share in CY2023, 5G smartphones have definitely come a long way," said Menaka Kumari, analyst, CMR. Last year, nearly 100 5G smartphones were launched in India. The report anticipates 75% of newly introduced smartphones in CY2023 to be 5G-capable.
Samsung, OnePlus, and Vivo led the shipments
In CY2022, Samsung, OnePlus, and Vivo led the market in 5G smartphone shipments. Xiaomi and Realme were the main players in the value for money (Rs. 10,000-25,000) segment. "As consumers seek to switch and upgrade their phones, inclination toward 5G smartphones is bound to rise," said Shilpa Sinha, analyst, CMR. The report predicts an increase in shipments in the value for money segment.
5G smartphones in affrodable segment is key for mass adoption
The report attributed the growth in 5G smartphone shipments to "strong consumer demand" and "aggressive 5G network deployment." "The key for mass 5G adoption in India will depend, amongst others, on the introduction of 5G smartphones in the affordable smartphone segment (less than Rs. 10,000)", said Sinha. Better 5G availability and accessibility will also play a part in improving customer experience.
Data revenue will increase by 67% due to 5G broadband
Last year, another report by GlobalData predicted India's data usage to increase by 29% between 2020 to 2026 due to 5G broadband. During the same period, data revenue will rise by 67%. The report was, however, skeptical about Indian consumers adopting 5G. Per the report, only 27% of the country's mobile subscribers will be using 5G by 2026.