As observer, India will witness historic US-Taliban deal
As observer, India will witness historic US-Taliban deal
Feb 29, 2020, 02:48 pm
3 min read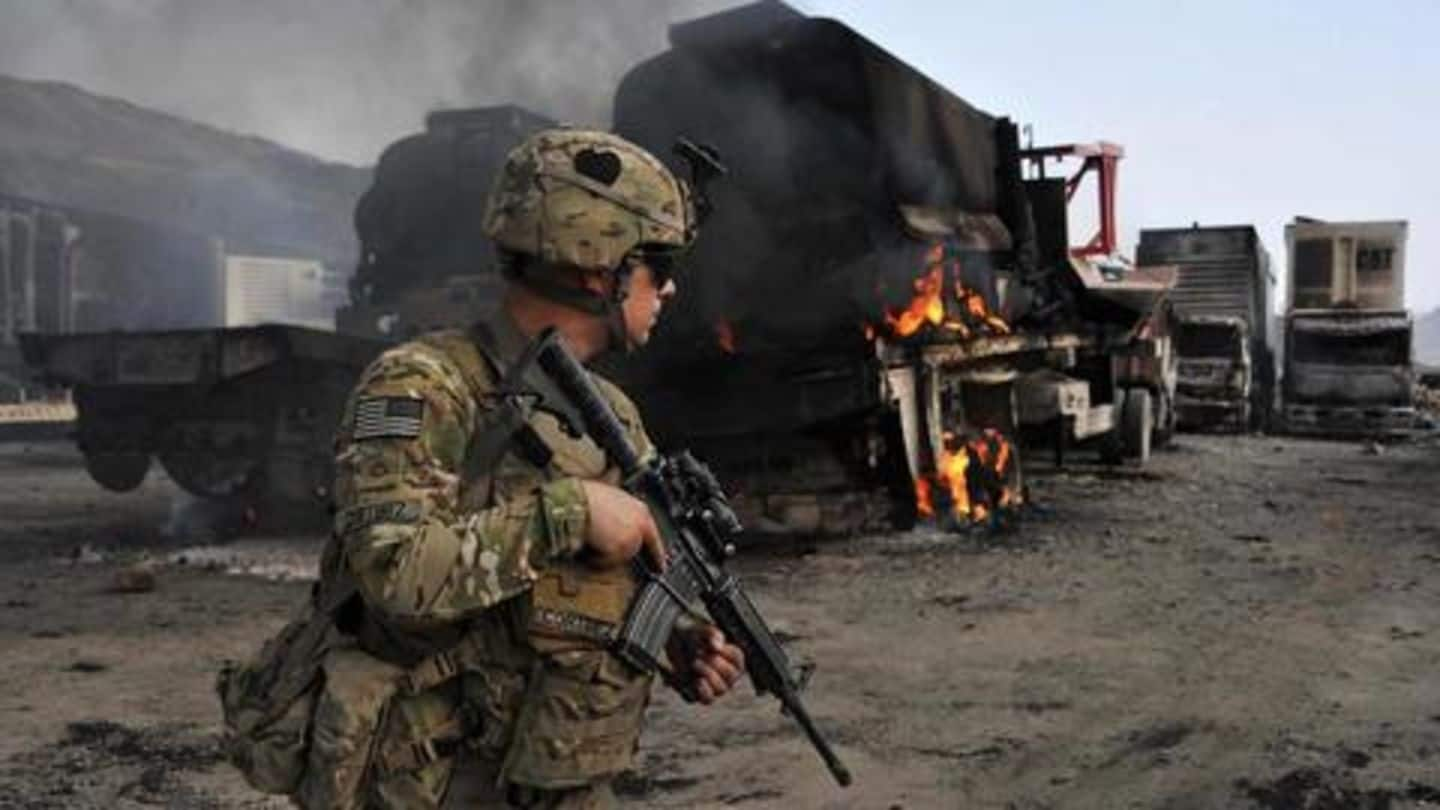 The United States and Taliban, the terrorist organization that has been waging war in Afghanistan for years, are all set to sign a historic deal. As part of the deal, the States will withdraw its troops stationed in Afghanistan and the Taliban will initiate conversations with the country's government and other parties. And in this scenario, India will play the role of "observer".
Trump promised to 'bring US soldiers home'
After the harrowing 9/11 attack, the US sent troops to Afghanistan. Since late 2001, 2,352 soldiers have died in the foreign soil and some 12,000-13,000 are still present there. Bringing the soldiers home is one of the promises that President Donald Trump made. As per the deal, 8,600 troops will stay in Afghanistan and rest will return over the course of 135 days.
The deal will be signed in Qatar's Doha
It will be signed in Doha, Qatar, where dozens of talks happened between the US and the Taliban for almost a year. Zalmay Khalilzad, the Special Representative for Afghanistan Reconciliation, led the negotiations from the US' side. President Trump has sent Secretary of State Mike Pompeo to "witness" the deal, not clarifying whether the top official will sign it on the US' behalf or not.
Trump announced deal has been called off, then resumed it
In September last year, Trump announced the dismissal of talks when the Taliban launched a deadly attack in Kabul, killing one US service member. Two months later, Trump, backpedaled saying that the conversations have restarted. He made the declaration after the Taliban released an American and Australian professor, in exchange for three of its members. This deal will put brakes on the US' longest war.
Afghan government and Taliban must honor commitments: Trump
Stressing that Afghan government and Taliban need to honor their commitments, Trump said, "These commitments represent an important step to lasting peace in a new Afghanistan, free from al-Qaeda, ISIS and any other terrorist group that would seek to bring us harm."
India, a key stakeholder, changed mind after Trump's visit
At the Qatari town, diplomats from India, Pakistan, and other UN member states started pouring in on Saturday. India's presence goes against its long-standing position that no talks must be initiated with a terrorist group. But New Delhi had a change of heart after Trump's maiden visit to India this week. He spoke about the deal with his friend Prime Minister Narendra Modi.
Everyone is happy about it: Trump
"I spoke to PM Modi on it. I think India would like to see it happen. We are pretty close. Everybody is happy about it," the US President said earlier this week.
Foreign Secretary met Afghan President, stressed on peace
Yesterday, Foreign Secretary Harshvardhan Shringla met Afghanistan President Ashraf Ghani and gave him a letter from PM Modi. "Foreign Secretary conveyed India's support to government and people of Afghanistan in their efforts to bring peace and stability through an inclusive & Afghan-led, Afghan-owned and Afghan-controlled efforts," MEA spokesperson Raveesh Kumar tweeted. Kumar said India wants peace in the neighboring country.
India wants democracy, plurality, and development in Afghanistan
Foreign Secretary conveyed India's steadfast support for democracy, plurality, national cohesiveness and socio-economic development and enduring peace and stability in Afghanistan.

— Raveesh Kumar (@MEAIndia) February 28, 2020
Deal is just first step, there's a long road ahead
Afghanistan has historically turned away world powers from its borders, be it the Soviet Union or the British. But for this deal to be successful, the regime has to release nearly 5,000 members of the Taliban from its jails, and it's unclear how the government will go about it. Whether the foot-soldiers will give up arms is also uncertain as of now.