5 surprising benefits kids get from playing board games
5 surprising benefits kids get from playing board games
Jan 23, 2023, 01:15 am
2 min read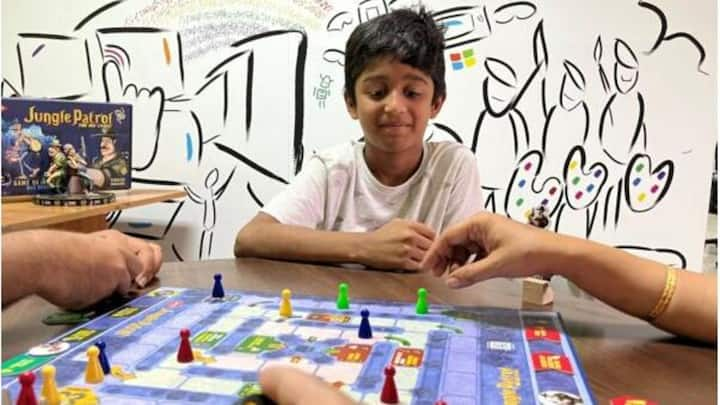 If you are planning a movie or dinner get-together this weekend, then ditch that plan and try something different that will be beneficial for your kids as well. A board game night is a good idea as it helps teach your kids teamwork and boosts their brain power and language development. Here are five surprising benefits your children get from playing board games.
Encourages their problem-solving skills
Many board games involve complex strategies and are extremely difficult to win. Playing these games triggers certain brain areas that are responsible for complex thought processes and memory formation. This, in turn, can improve your child's problem-solving skills as they have to think through the different steps. These games also encourage logical and systemic thinking and boost your child's decision-making and strategizing skills.
Board games help increase your child's focus and lengthen their attention span. However, make sure there is no distraction so that they can concentrate and focus better on the game. Regularly playing some kind of board game strengthens memory function and also helps kids study better. You can engage them in chess, jigsaw puzzles, sudoku, or crossword games to build their focus.
Improves their math skills
Many board games involve numeracy or playing with numbers which helps improve your child's math skills. Children become proficient at calculating and estimating how many points they need to win through playing these games. Certain games like Monopoly require keeping a track of the money and performing some mathematical calculations like multiplication, addition, and subtraction. This helps your child in their academics as well.
Helps build teamwork and teaches them communication skills
Board games usually include several players, which teaches your children the value of teamwork. The importance of teamwork is a valuable lesson that they will need in their daily life. It also builds their communication skills as they open up and involve in conversations discussing the game. It also sometimes leads to the development of broader topic discussions.
Board games offer your child an opportunity to learn early as they start identifying colors and counting spaces. It also improves their hand-eye coordination, dexterity, and motor skills as they move cards and pieces around the board. You can make your little ones try their hands on games like Operation, Buckaroo, or Snap to help their hands and brain work closely together.