Is your cat ignoring you? Know the reason
Is your cat ignoring you? Know the reason
Jan 23, 2023, 05:01 pm
3 min read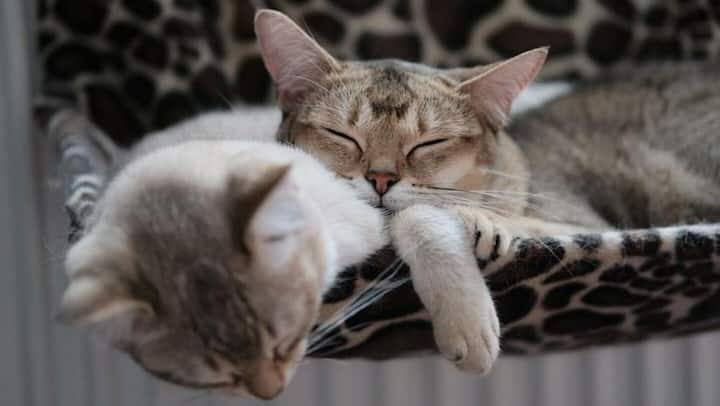 Let us agree that cats are very different from dogs when it comes to social interaction. Unlike dogs, cats are more independent in nature, can live on their own terms, and do not beg for attention and care. Recently, Alia Bhatt shared a picture of her cat Edward ignoring her by being grumpy and wanting to be left alone. Here's why they do so.
Your cat wants to be left alone
Whenever you see your cat ignoring you, the most common reason can be that it is not in the mood and wants some alone time. Cats have their own mood and emotions and do not want company all the time. If your cat is relaxing, or napping, do not disturb them and leave them alone. They will come to you when they want attention.
Your cat might be stressed or scared
If your cat is stressed or perceives something as a threat, it can start ignoring you. If they feel nervous and uncomfortable around you, they can possibly withdraw into themselves. If you punish them, accidentally step on them, or yell at them, they will see you as a potential threat and ignore you. Therefore, respect their sensitivities and provide them with a safe environment.
Cats tend to isolate and seclude themselves when they are not feeling well or are down with some potential illness. Aging cats can also develop cognitive dysfunction that can affect their memory, awareness, and ability to learn. So, if you see your feline being more standoffish, eating less, or acting differently than usual, it is best to visit and consult a veterinarian.
If your cat is getting older, it could be experiencing different health issues like vision loss, joint pain, or hearing loss which are a few reasons for not responding to you. Your cat might not be ignoring you purposely, but rather, it is unable to realize that you are calling them. Move a little slowly and deliberately to make them aware of you.
Your cat might be unhappy or upset by something
Though less than dogs but cats are also sensitive to emotions which can cause changes in their behavior. If they smell that you were petting another cat or feel insulted by your actions, they can start ignoring you to communicate their dissatisfied feelings. However, giving them a food treat and pampering them can make them forgive you in no time, just like little children.