If you don't want to look old, avoid these habits
If you don't want to look old, avoid these habits
Jan 23, 2023, 03:46 pm
2 min read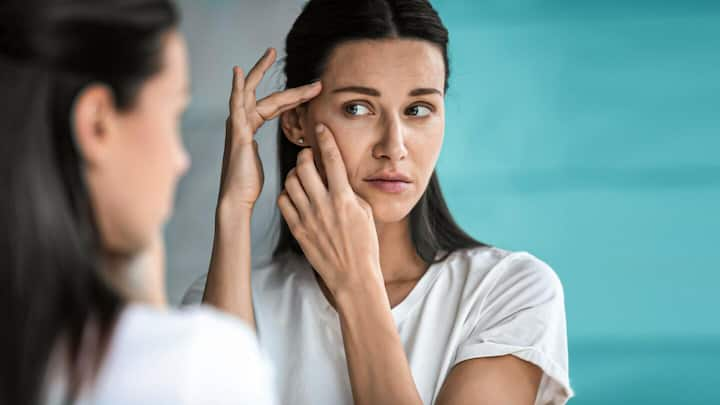 Every skin type across all age groups is beautiful. However, some habits that we adopt over the years can make us look older than we actually are. Luckily, if you minimize the habits that cause your skin to age prematurely, you can help keep your skin healthy, plump, and smooth. Here are five habits that can contribute to the premature aging of your skin.
Processed foods are high in sugar, unhealthy oils, preservatives, flavors, and colorants. These ingredients are not meant to be digested and absorbed by the human body. High sugar content is one of the major reasons for premature aging of the skin. The sugar molecules lead to the glycation of collagen, and this process further causes collagen to degrade quickly. Instead, opt for whole foods.
If you don't make time for enough sleep, your skin cells don't get the time to repair and regenerate. The production of collagen, a protein that repairs your skin, occurs when you sleep. So, when you keep yourself continuously deprived of sleep, you are robbing your skin of its ability to regenerate and repair. Sleep quality is as much important as sleep quantity.
Not drinking enough water
Water is the basic requirement for the smooth functioning of the body on the cellular level. Not drinking enough water can cause the moisture in your skin to disappear. It can also make you feel sluggish and out of energy. Sip on water throughout the day and keep a check on the color of your urine for a quick assessment of your hydration levels.
Overusing digital devices
Studies have shown that the blue light emitted from digital devices such as smartphones and laptops can cause eye strain. It also impairs your vision to some extent. In addition to that, it affects your patterns of sleep and disrupts hormonal balance required for optimal functioning of the body. Limit your screen time if you want to avoid aging your eyes and feeling tired.
Not staying active enough
Not exercising enough and living a sedentary lifestyle is the root cause of many health-related problems. Exercising increases and maintains blood circulation to all parts of the body. Blood carries oxygen and nutrients to working cells throughout the body, including the skin. By increasing blood flow, exercise helps nourish skin cells keeping the skin plump, which makes you look younger.