New Chrome feature: Access tabs, bookmarks, history from address bar
New Chrome feature: Access tabs, bookmarks, history from address bar
Dec 07, 2022, 04:36 pm
2 min read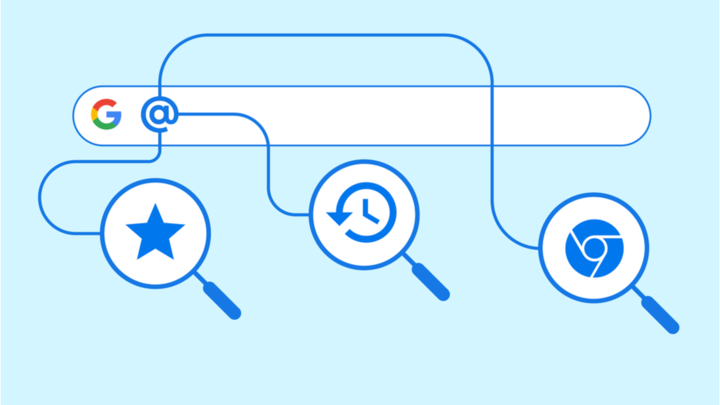 Good news for Google Chrome users! Those working on desktops can now easily find their bookmarks, tabs, and browsing history, from the address bar of the web browser. Google has integrated three site search shortcuts into the address bar, beginning with @bookmarks, @tabs, and @history. You can click on them to get relevant results. Creating custom site search shortcuts is also possible now.
Why does this story matter?
Google Chrome is one of the world's easiest web browsers to use and offers a clean interface.
However, those who use the internet regularly often dabble with a lot of data across different websites, and accessing them becomes difficult.
The new updates introduced in Chrome will make their work easier. We hope to get these features in the browser's mobile version as well.
How to use the tabs option?
This feature comes in handy when you have more tabs than you can count. To use it, type "@tabs" in the address bar, tap the "search tabs" button, and then type the title to see matching results. The @tabs can help you go through tabs until you find the right one. Grouping tabs to keep related pages together in a workspace is also possible.
The @bookmarks shortcut can help you find out the relevant page, even if bookmarked years ago. It goes through all your folders of bookmarks, right from the address bar. Finding it hard to access a non-bookmarked page which was important? Tap on @history. The shortcut will quickly search through your browsing history until the relevant webpage is found.
Activate custom site search shortcuts to save time
Want a shortcut to access your favorite website quickly? Doing so directly from the Chrome address bar is now possible. Simply head to "Settings," then "Search Engines," and finally click on the "Manage search engines and site search" option. If you are in a hurry, you can do the same by simply typing "customize site search" in the address bar.