US: 9 dead in 3 back-to-back shootings in California, Iowa
US: 9 dead in 3 back-to-back shootings in California, Iowa
Jan 24, 2023, 10:31 am
2 min read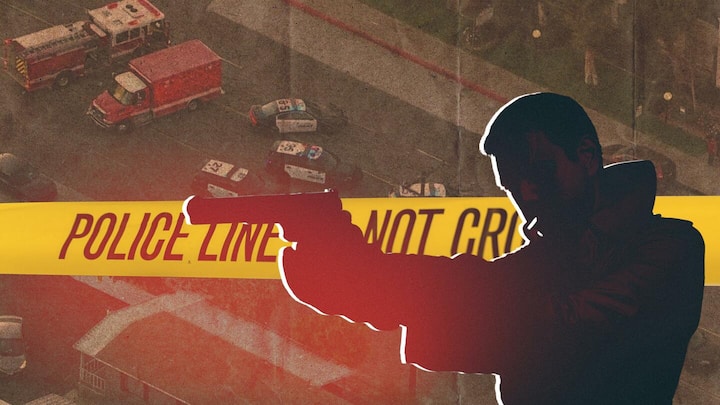 As many as nine people, including two students, were killed in three separate shooting incidents in California and Iowa states of the US on Monday. The suspects in all incidents were detained, reports said, citing law enforcement personnel. These come less than 48 hours after a gunman went on a rampage at a Chinese New Year dance event in Los Angeles, killing 11 people.
Why does this story matter?
Mass shootings are recurrent in the United States due to the country's lax gun control laws.
Last year, as many as 647 incidents of mass shootings, defined as gun shootings in which at least four people are killed, were reported across the US, as per Gun Violence Archive.
In 2022, over 44,000 people died of gunshot wounds, more than half of which were suicides.
7 dead in two shootings at farms in California
Two of the three incidents were reported at farms of Half Moon Bay in northern California, while one was reported at a school in Des Moines, Iowa. Seven people died, and three were critically hurt in the attacks at Mountain Mushroom Farm and the nearby Rice Trucking-Soil Farm in Half Moon Bay. However, there hasn't been an official confirmation regarding the number of victims.
US has reportedly seen 35+ mass shooting incidents this month
2 students killed in shooting at Iowa school
In Des Moines, two students were killed and a staff member was critically injured in a shooting reported at Starts Right Here, a program providing educational counseling to at-risk youths. Around 20 minutes after the shooting, the police detained multiple suspects at a traffic stop about three kilometers from the site of the shooting, and tweeted that "there's no threat to the community."
Suspect in Chinese New Year shooting shot himself after stand-off
Earlier, a 72-year-old man wielding a pistol with a high-capacity magazine opened fire inside a ballroom in Monterey Park, California, on Saturday night (local time), killing 11 people. He headed to another dance venue in the neighboring Alhambra city, where people managed to wrest the gun off him. The police tracked and chased him, but when he found himself cornered, he reportedly shot himself.