US government sues Google over alleged digital advertising monopoly
US government sues Google over alleged digital advertising monopoly
Jan 25, 2023, 05:08 pm
3 min read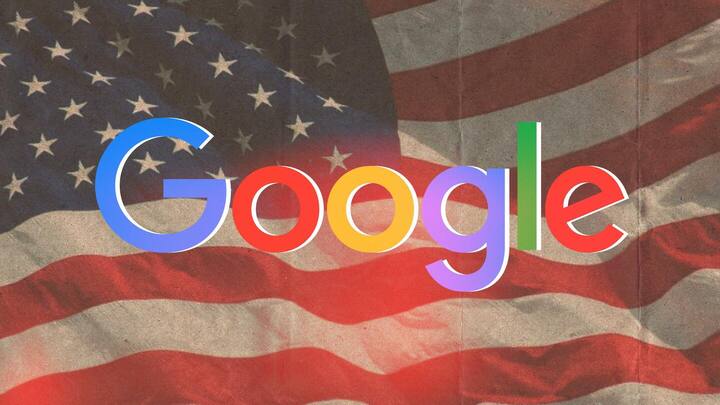 The United States Department of Justice (DOJ) and eight states have filed an antitrust lawsuit against Google, accusing the company of monopolizing the digital advertisement market. The states that have joined DOJ in the suit include New York, California, Colorado, and Virginia, among others. Together, they aim to "unwind Google's monopolistic grip and restore competition to digital advertising."
Why does this story matter?
Earlier this month, US president Joe Biden put big tech on notice with an op-ed in the Wall Street Journal. He warned tech giants that his administration has been working against their abuses.
With DOJ's lawsuit against Google, we have the first blockbuster antitrust action by the Biden administration against one of the tech giants.
This can be considered a warning for others.
DOJ termed Google's behavior as 'anti-competitive'
Critics of Google in Washington have consistently raised concerns about the power Google holds in the digital space. The present lawsuit has been in the making for a while. In the lawsuit filed in Eastern District federal court in Virginia, the DOJ termed Google's behavior as "anti-competitive." The 153-page document went into detail about the complex workings of the ad tech market.
Google forced key competitors to abandon the market: DOJ
The DOJ argued in the suit that Google's actions "raised barriers to entry to artificially high levels." Speaking about how Google's behavior affected its competitors, the lawsuit reads, it "forced key competitors to abandon the market for ad tech tools, dissuaded potential competitors from joining the market, and left Google's few remaining competitors marginalized and unfairly disadvantaged."
Government accused Google of using acquisitions to neutralize/eliminate competitors
According to the government, Google used acquisitions to "neutralize or eliminate ad tech competitors, actual or potential." It described a pattern in the tech giant's behavior that dates back to the takeover of DoubleClick in 2008. The company "wields its dominance across digital advertising markets to force more publishers and advertisers to use its products," it added.
DOJ wants the court to divest Google's ad business
The DOJ's lawsuit seeks the court to divest Google's advertising business. It wants the court to order the company to at least spin off its online advertising exchange and its ad server for publishers. The department compared Google owning the exchange, platform, and a huge network to Goldman Sachs or Citibank owning the New York Stock Exchange.
DOJ's argument is flawed and unfounded: Google
In its response to the lawsuit, Google said, "DOJ is doubling down on a flawed argument that would slow innovation, raise advertising fees, and make it harder for thousands of small businesses and publishers to grow." "It largely duplicates an unfounded lawsuit by the Texas Attorney General, much of which was recently dismissed by a federal court," the company added.