'I step back,' Akshay Kumar apologizes for endorsing elaichi brand
'I step back,' Akshay Kumar apologizes for endorsing elaichi brand
Edited by
Pallabi C Samal
Apr 21, 2022, 10:36 am
3 min read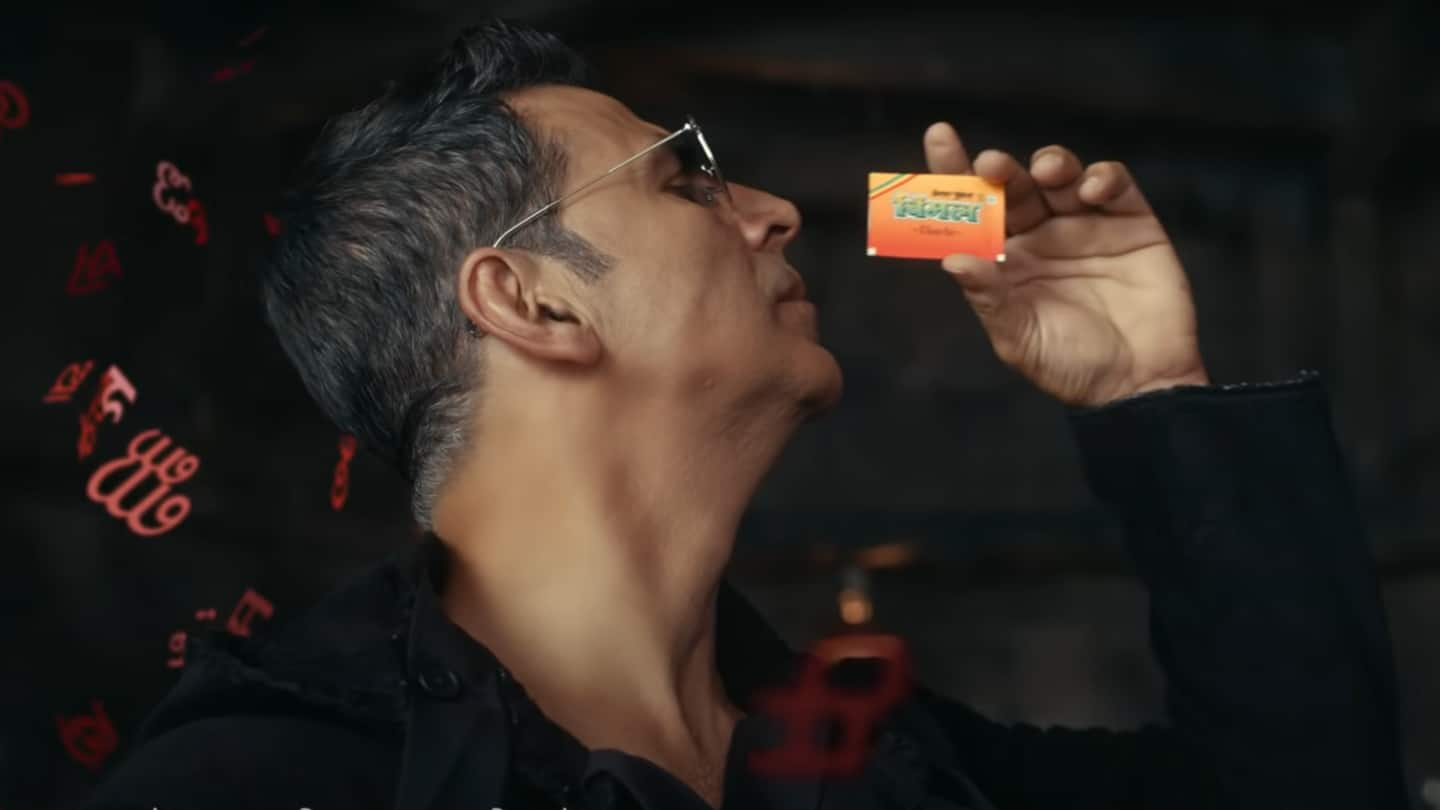 Akshay Kumar has apologized for appearing in an advertisement for Vimal Elaichi, a famous tobacco brand. He had featured in the commercial clip along with Ajay Devgn and Shah Rukh Khan. "I am sorry. I would like to apologize to you...my fans and well-wishers. Your reaction over the past few days has deeply affected me," he wrote in a long note on Instagram.
Why does this story matter?
The brand's advertisement was aired recently but it was Kumar who faced the backlash.
While Devgn and Khan have appeared in previous commercials, this is Kumar's first time.
As soon as it aired, netizens referenced to his 2018 comment where he said that promoting tobacco products was out of question for him since it's against his principles.
This "hypocrisy" earned him the ire.
In his note, Kumar said, "While I have not and will not endorse tobacco, I respect the outpouring of your feelings in light of my association with Vimal Elaichi." "With all humility, I step back. I have decided to contribute the entire endorsement fee toward a worthy cause." He added that the advertisements might be on air due to a contract.
Kumar will be 'extremely mindful'
"The brand might continue airing the ads till the legal duration of the contract that is binding upon me, but I promise to be extremely mindful in making my future choices," the note ended, with Kumar requesting his fans to continue loving him. An anti-tobacco crusader, Kumar has reportedly never smoked, which was why his association was frowned upon all the more.
Take a look at his post here
Apology earned angry reaction too
Now, Kumar's "have not and will not endorse tobacco" left netizens amused. One asked, "Cigarettes are made of gulkand kya?" while posting four photos showing the fitness freak and pro-health actor promoting a cigarette brand, Bagpiper's whiskey, and Thums Up, all of which are known to cause damage. "Pity a country where a person like you is a role model of success," it read.
Devgn's comment further angered netizens
Previously, when Devgn was promoting his upcoming film Runway 34, he was asked about such backlashes. He had said, "It is a personal choice. When you do something, you also see how harmful it would be. Some things are harmful, some are not. I would say it without naming it because I don't want to promote it," which naturally angered the netizens further.