Subhash Ghai birthday special: Looking at his iconic blockbuster movies    
Subhash Ghai birthday special: Looking at his iconic blockbuster movies    
Jan 24, 2023, 04:10 am
3 min read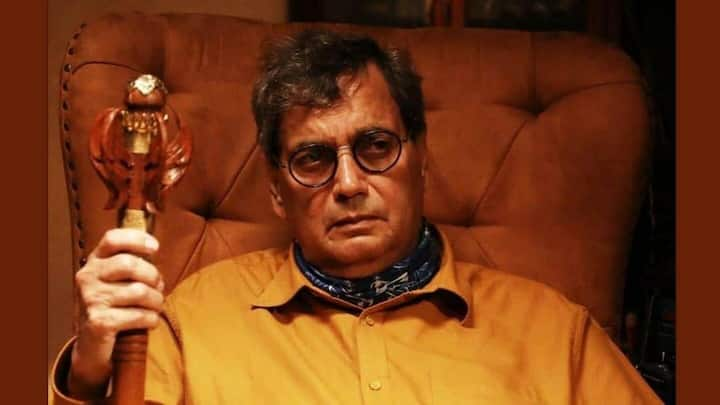 The prominent director, producer, and screenplay writer Subhash Ghai needs no introduction! One of the most celebrated names in the Hindi film industry, Ghai has a myriad of successful films to his credit and enjoys a great fan following due to his impressive storytelling. As he turned 78 on Tuesday, we bring you his best movies that are a must-watch.
Kalicharan, a 1976 Hindi movie, marked the directorial debut of Ghai. It became an instant hit due to its assembled galaxy of villains. The movie starred Shatrughan Sinha and Reena Roy in the lead, with Ajit, Madan Puri, and Prem Nath in crucial roles. Know about the "upside-down LION" aka NO17 concept? If not, you should watch this movie to understand the reference!
Ghai's cult classic Karz was released in 1980 and featured Rishi Kapoor in the lead role. The movie circled the life of a musical sensation, and his tragic past life, which clicked instantly with the younger audiences. The movie also featured a list of songs like Om Shanti Om and Ek Haseena Thi, which became an integral part of the movie, and our lives.
"Bollywood's showman" Ghai had mastered the art of storytelling by the time Hero was released! The movie garnered appreciation from audiences at large because of actor Jackie Shroff's intense performance, and the so-called "tapori" dialogues. The songs became the soul of the movie, and the Ding Dong song, in particular, went on to be quite popular among the masses because of its quirky lyrics.
Dhina Dhin Dha! Not many directors know the art of handling an ensemble of stars in one movie, but Ghai aced this section like a pro! Ram Lakhan featured Anil Kapoor and Shroff in the lead roles. This movie became a massive blockbuster hit, because of its masala content. The movie has it all: romance, drama, action, and songs like My name is Lakhan.
Remember the song Choli Ke Peeche? The provocative song did invite some varied reactions from the audiences, but the wholesomeness of this movie remained unbeatable! Unlike his previous works, Khal Nayak dealt with the life of a criminal, played by Sanjay Dutt. This was a new venture for Ghai, but he brought his A-game and the best in his lead actor.
Taal is a brilliantly curated musical masterpiece by Ghai, released in the year 1999, and featured Aishwarya Rai Bachchan in the lead role. The engaging narrative and the captivating songs, made the audiences fall in love with this movie. The story revolves around a young girl who makes it big in the music industry, after a bad breakup with the love of her life.