Uttarakhand: 3.8 magnitude earthquake rocks Pithoragarh
Uttarakhand: 3.8 magnitude earthquake rocks Pithoragarh
Jan 22, 2023, 01:40 pm
2 min read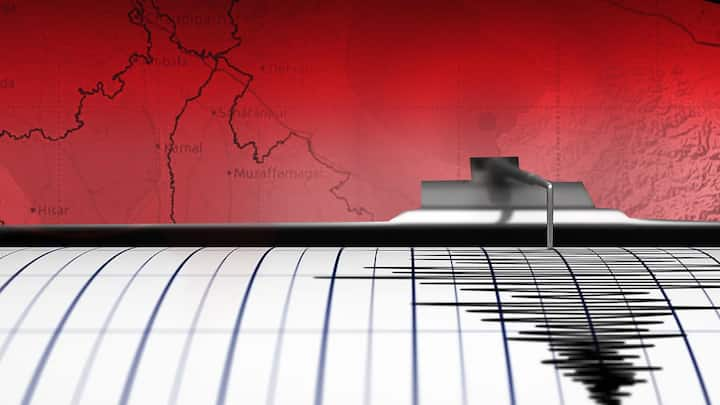 During the wee hours of Sunday, Uttarakhand's Pithoragarh was rocked by a 3.8 magnitude earthquake. The National Center for Seismology (NCS) confirmed that the quake hit the hilly town at 8.58 am, and the earthquake's epicenter was approximately 10 kilometers below ground level. Furthermore, no loss of life or property damage has been reported so far since the shaking.
Quake epicenter nearly 10 kilometers below ground level: NCS
NCS, the government agency of the Centre that monitors earthquake activity in India, took to Twitter and wrote: "Earthquake of Magnitude: 3.8, Occurred on 22-01-2023, 08:58:31 IST, Lat: 29.78 & Long: 80.13, Depth: 10 Km, Location: 23km NNW of Pithoragarh, Uttarakhand." The agency also confirmed that another earthquake of 4.2 magnitudes happened 79 km south-southeast of Afghanistans' Fayzabad on Sunday at 9:04 am.
NCS's tweet after the quake
Similar earthquake in Uttarakhand's Uttarkashi
In December last year, a similar earthquake occurred in Uttarkashi and the adjacent parts of Uttarakhand. Uttarkashi Disaster Management Officer Devendra Patwal confirmed that the earthquake was of low intensity of 3.1 magnitudes. The minister had also confirmed that there was no loss of property or life in that quake, according to news outlet Zee News.
Earthquake could've had disastrous effect on 'sinking' Joshimath
This quake comes when Joshimath, a small Uttarakhand town, has been sinking due to land subsidence. A base point for multiple pilgrimage spots like Badrinath and trekking trails, Joshimath is currently battling numerous land subsidence due to its geographic positioning and other factors. The Himalayan town is also a strategic point for the Indian Army as it's near the Line of Actual Control.
What's happening in Joshimath?
Uttarakhand Chief Minister Pushkar Singh Dhami on Thursday chaired a top-level meeting to review the relief work in Joshimath. Dhami assured that a surplus of funds would be available for disaster management efforts. A total of 849 houses have developed cracks in Joshimath, forcing nearly 260 affected families to move to temporary relief centers, revealed Secretary of Disaster Management Dr. Ranjit Kumar Sinha.