Talcum powder can be used in many ways: Details here
Talcum powder can be used in many ways: Details here
Jan 23, 2023, 06:27 pm
2 min read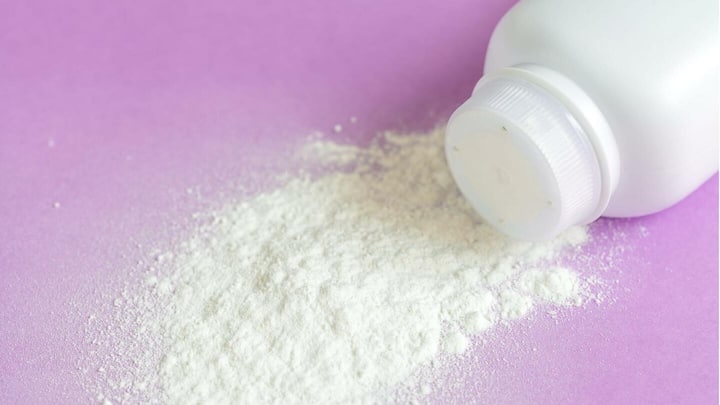 A part of our beauty kits for the longest time, talcum powder helps to keep your skin dry and prevent rashes. Apart from soaking moisture from your skin, this multi-tasking powder helps remove grease from the scalp and ease waxing pain. You can also use it to set your makeup and get a nice matte finish. Here are five ingenious uses of talcum powder.
Use it to thicken your eyelashes
If you have run out of your eyelash primer and need a quick fix, talcum powder can come to your rescue and help you get thicker, fuller, and more voluminous lashes in no time. It acts as an eyelash primer and gives you longer-looking lashes. You can dust some talcum powder on your lashes using a Q-tip before applying two coats of mascara.
Oily and greasy hair strands can give you a bad hair day and cause dandruff and itching. However, since washing your hair daily is not recommended, you can use talcum powder to instantly revive your greasy mane. It helps soak up excess oil from the scalp and gives you clean and silky hair. Sprinkle some talcum powder on the roots, and rub well.
Gives relief from waxing pain
While waxing can help remove your unwanted hair, it can be painful and cause redness sometimes. You can sprinkle some talcum powder on your skin before applying wax to make the process less painful and prevent rashes. Talcum powder allows the wax to work better by absorbing excess moisture, thereby adhering to every single hair. It also helps make the area smooth.
A great antiperspirant, talcum powder is a must-have during hot and sultry days to minimize the odor of sweat and give you fresh-smelling underarms. It helps absorb moisture, and minimizes the production of sweat, thereby preventing fungal infections. You can apply some on your underarms area, or behind the back of your knees. You can also use it to prevent sweaty feet odor.
Chafing is one of the major skin concerns among women and it can occur either during walking, running, or exercising. Occurring between your thighs it can cause red, painful, and flaky spots. In order to prevent this from happening, dust some talcum powder between your thighs or underarms to reduce friction and prevent the risk of developing rashes.