What is forest bathing and why you should try it
What is forest bathing and why you should try it
Jan 25, 2023, 11:15 am
2 min read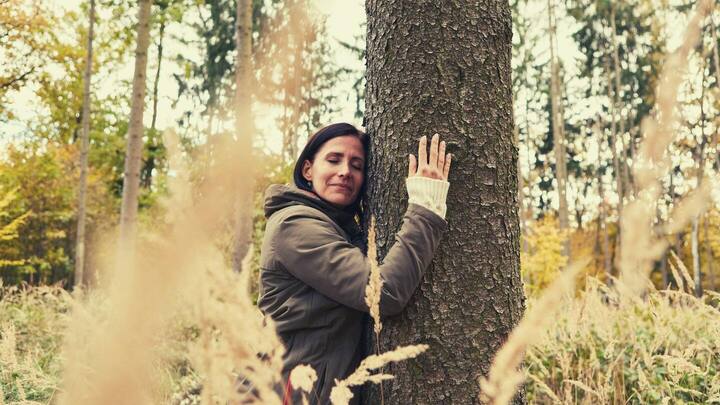 The practice of forest bathing, or shirin-yoku, originated in Japan in the 1980s. It is a physiological or psychological practice that involves spending time in the forest, either taking a walk through it, sitting, exercising, or just loitering around. From lowering blood pressure to improving your skin health, the benefits of forest bathing are aplenty. Here are the top five advantages of this activity.
Decreases risk of heart attack
Forest bathing involves a lot of physical activity that can be very beneficial in lowering your risk of a heart attack. Walking through, sitting in, or simply viewing a forest environment can help reduce your blood pressure, stress levels, and pulse rate. Thereby reducing the strain on your heart and blood vessels and reducing your risk for heart attack or stroke.
Helps you get better sleep
Walking through the greenery can revitalize you to a great extent. It is not a placebo effect, forest bathing has been shown to increase vigor and fight fatigue. It also triggers hormonal processes that improve your sleep quality. The fresh green environment in the forest reduces cortisol (stress hormone) levels which calms your body and mind and reduces stress.
Multiple studies on forest bathing have shown that feelings of anxiety, depression, and confusion improve after a tour in nature. One study published in 2011 compared the effects of walking in the city to taking a forest walk. Both required the same amount of physical activity, but researchers found that the forest walk led to a reduction in stress hormones, thereby boosting the mood.
Improves your skin health
A trip to the forest exposes you to various plant secretions that can improve your skin's health. The terpene produced by some plants has anti-inflammatory properties. When you breathe in the air which contains this substance, it helps in clearing your skin and making it healthy and flawless. In addition to that, it helps in curing skin disorders such as eczema and psoriasis.
Increases ability to focus
Just looking at pictures or videos of the forest can significantly increase your ability to focus. Taking a walk in the forest can yield even better results. The sounds of the forest, the scent of the trees, and the fresh and clean air give us a sense of comfort. They ease our stress and worry, help us to relax, and to think more clearly.