Free Fire MAX codes for January 24: How to redeem
Free Fire MAX codes for January 24: How to redeem
Jan 24, 2023, 10:12 am
3 min read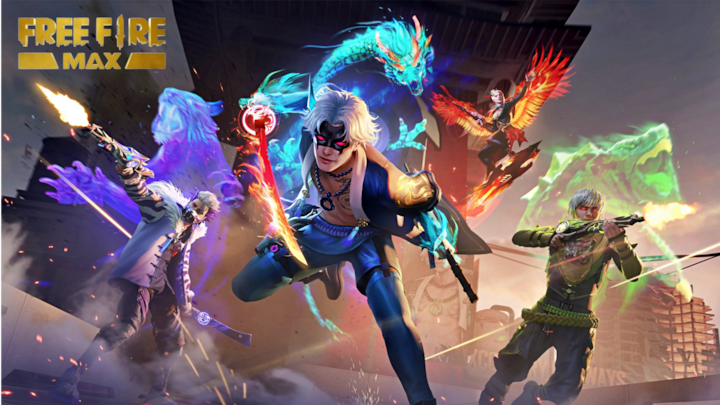 Garena's Free Fire MAX arrived in 2021 with graphical improvements over the original Free Fire, attracting a lot of individuals in India's Android ecosystem. Due to its exhilarating gameplay and improved graphics, the game surpassed 100 million downloads on the Google Play Store. To retain the large fan base, the makers of the game have introduced a rewards redemption scheme.
Why does this story matter?
Garena's Free Fire MAX offers players an improved visual experience and free in-game rewards. The game creators publish redeemable codes, allowing players to grab various rewards that could boost their performance and help them move up the leaderboard.
Generally, individuals can purchase in-game items using real money. However, those unwilling to spend resources can use the redeemable codes to acquire exclusive bonuses.
Codes are valid for a fixed duration
To redeem Free Fire MAX codes, players need to follow some basic rules. Every redeemable code is valid once per individual. However, they can redeem multiple codes in one sitting. The codes are exclusive to individuals on the Indian servers. Players must redeem the codes through the game's rewards redemption page within a limited duration.
The redeemable codes can help grab several in-game items
The redeemable codes can help players grab a range of in-game supplies needed during battleground combat. The long list of bonuses includes diamonds, royale vouchers, costume sets, weapons, skins, pets, reward points, and more. The rewards can improve players' performance.
Checkout the codes for January 24
Here are the Free Fire MAX codes that are valid on Tuesday i.e. January 24. Use them to earn free supplies. FFAC-2YXE-6RF2, PCNF-5CQB-AJLK, FFCM-CPSB-N9CU, FFBB-CVQZ-4MWA FFCM-CPSJ-99S3, MCPW-3D28-VZD6, ZZZ7-6NT3-PDSH, XZJZ-E25W-EFJJ 6KWM-FJVM-QQYG, V427-K98R-UCHZ, 3IBB-MSL7-AK8G, J3ZK-Q57Z-2P2P GCNV-A2PD-RGRZ, X99T-K56X-DJ4X, MCPW-2D1U-3XA3, FFCM-CPSE-N5MX HNC9-5435-FAGJ, 4ST1-ZTBE-2RP9, EYH2-W3XK-8UPG, UVX9-PYZV-54AC BR43-FMAP-YEZZ, FF7M-UY4M-E6SC, 8F3Q-ZKNT-LWBZ, WEYV-GQC3-CT8Q NPYF-ATT3-HGSQ, FFCM-CPSG-C9XZ, MCPW-2D2W-KWF2
How to redeem Free Fire MAX codes?
To claim the Free Fire MAX codes, head to the game's redemption page at (https://reward.ff.garena.com/en). Now, log in to your account using your registered Facebook, Twitter, Huawei, Apple ID, Google, or VK credentials. Enter a redeemable code in the text box, and click on "Confirm." Now, press "Ok." Each successful redemption will yield a reward that can be picked from the in-game mail section.