How to redeem Free Fire MAX codes for January 21
How to redeem Free Fire MAX codes for January 21
Jan 21, 2023, 10:27 am
2 min read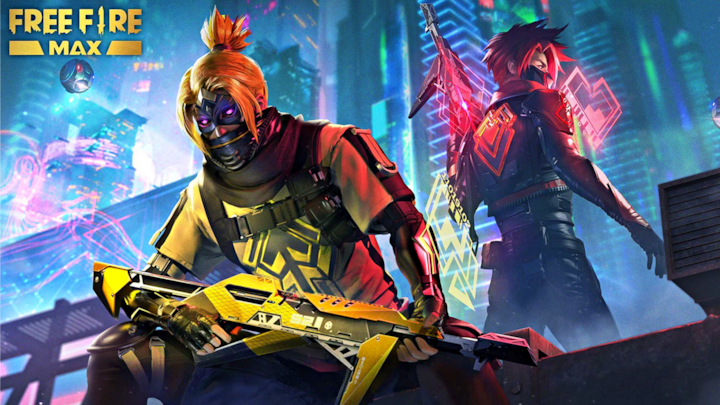 Garena's Free Fire MAX is an action-adventure battle royale game that is available on the Android platform in India. The game runs a rewards redemption program that allows players to obtain multiple in-game items for free. They can also be bought. The tactic assists the developers in keeping players interested in the game. Here are the codes for today.
Why does this story matter?
Whether you are playing alone or in a team, it is crucial for you to have multiple combat items in the inventory.
Having access to extra supplies is always helpful when you enter the battlefield with a goal of dominating the leaderboard.
Hence, Free Fire MAX creators frequently publish alphanumeric codes, that allow players to acquire different rewards for free.
Codes are valid for a limited duration
A few rules must be followed in order to use the Free Fire MAX codes. For instance, individuals can redeem multiple codes, but each code can be claimed by them just once. Players can only access the 12-digit codes through Indian servers. Additionally, these alphanumeric codes are only valid for a duration of 12 to 18 hours post-release.
The codes can help obtain in-game rewards
Using the Free Fire MAX codes, players can acquire a range of in-game collectibles, which can help during combat. The long list of items includes diamonds, costume sets, reward points, gloo walls, skins, royale vouchers, in-game weapons, and more.
Check out the codes for January 21
Here are the codes for today i.e. January 21. Use them to collect in-game goodies for free. MCPW-2D1U-3XA3, MCPW-2D2W-KWF2, 6KWM-FJVM-QQYG, MCPW-3D28-VZD6. EYH2-W3XK-8UPG, UVX9-PYZV-54AC, FFCM-CPSJ-99S3, V427-K98R-UCHZ. ZZZ7-6NT3-PDSH, XZJZ-E25W-EFJJ, FFCM-CPSE-N5MX, FFIC-JGW9-NKYT. XUW3-FNK7-AV8N, HNC9-5435-FAGJ, BR43-FMAP-YEZZ, NPYF-ATT3-HGSQ. FFCM-CPSG-C9XZ.
What is the process for redeeming the codes? 
The Free Fire MAX codes are easy to redeem. Simply log in using your verified Facebook, Google, Twitter, Huawei, Apple, or VK credentials on the reward redemption page (https://reward.ff.garena.com/en). In the text box, type a code and tap 'Confirm.' Further, click on 'Ok.' In case of a successful redemption, you will be able to claim your reward from the game's mail section.