Kolkata court orders Mohammed Shami to pay alimony to wife
Kolkata court orders Mohammed Shami to pay alimony to wife
Jan 24, 2023, 06:57 pm
2 min read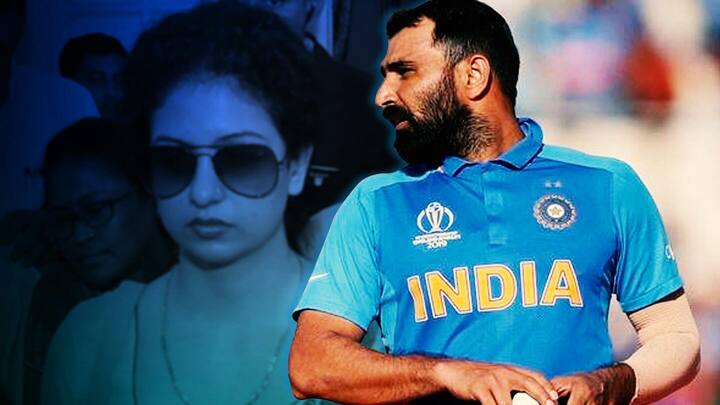 In a big blow to cricketer Mohammed Shami, a Kolkata court has ordered him to pay a monthly alimony of Rs. 1.3 lakh to Hasin Jahan, his estranged wife, reportedly. The order was passed by the court on Monday (January 23). Jahan, who filed a suit against the Indian pace bowler for alimony, accused him of domestic abuse and adultery.
Why does this story matter?
In 2018, Jahan filed a case against Shami seeking monthly alimony of Rs. 10 Lakh from him.
This came after she accused him of domestic abuse and adultery which resulted in non-bailable charges of domestic abuse and attempt to murder being filed against the cricketer at the Jadavpur Police Station.
Acting upon the alimony demand, the lower court passed its order on Monday.
A lower court in Kolkata ordered Shami to pay Rs 1.3 lakh to Jahan, of which Rs. 80,000 is the cost of their daughter's maintenance while the remaining Rs. 50,000 is personal alimony to Jahan. Jahan, on the other hand, demanded monthly alimony of Rs. 10 lakh: 70% of this as personal alimony, and the rest for their daughter's maintenance who stays with her.
Jahan to appeal in a higher court
The case was being heard at an Alipore court by Justice Anindita Ganguly. Following the verdict, Jahan reportedly expressed her displeasure and will likely appeal before a higher court. According to reports, Jahan's lawyer Mriganka Mistry told the court that her client's demand of Rs. 10 lakh as monthly alimony wasn't unjustified, given Shami's income for 2020-21 was over Rs. 7 crore.
After Jahan leveled serious allegations against Shami, the cricketer denied her claims, calling them fake. He also put up a post on Twitter in 2018, rejecting the allegations. According to an India Today report, Shami, back then, had said that he would apologize to his estranged wife, Jahan if the allegations leveled against him of domestic abuse and adulty were found to be true.