'RRR' snubbed at Oscars; other biggies to not get nominated
'RRR' snubbed at Oscars; other biggies to not get nominated
Jan 25, 2023, 12:13 pm
3 min read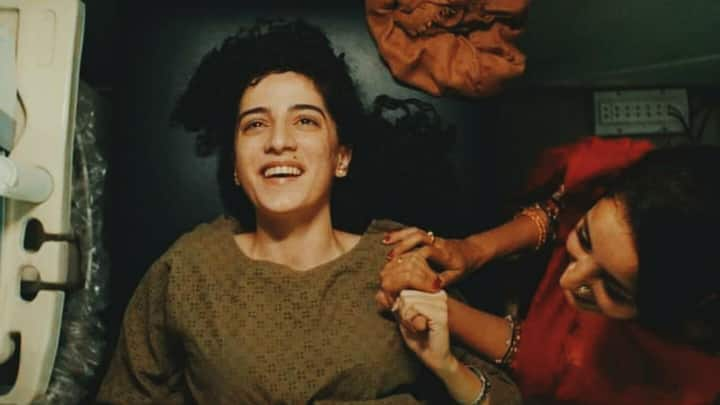 Academy Awards is one of the most prestigious awards in the world for cinema and filmmaking. The nominees of Oscars 2023 were announced on Tuesday (IST) by Riz Ahmed and Allison Williams. The much-anticipated RRR got snubbed in most categories and made it to only the Best Original Song category. Let's check out other anticipated nominees who were left out of the final list.
SS Rajamouli's magnum opus has had a huge roar in the West. From notable filmmakers praising the film to winning some of the prestigious awards, this film was one of the contenders in the Best Director and Best Picture categories. Indians were rooting for an Oscar win with this one. Ultimately, RRR got a nod for Naatu Naatu in the Best Original Song category.
The Saim Sadiq directorial is one of the most powerful movies of 2022. This film debuted at Cannes 2022 where it won the Jury Prize and Queer Palm. It is the first Pakistani film to be shortlisted in the Best International Feature Film category. The story is set in Lahore and sheds light on the LGBTQ+ community in Pakistan.
'Where the Crawdads Sing'
Taylor Swift is a bonafide star and is breaking ground with all her releases and work. Sadly, the song Carolina from the film Where the Crawdads Sing did not make the Oscars cut in the Best Original Song category. Recently, Swift's short film All Too Well was snubbed on the Oscars shortlist too. Notable nominees in this category are Lady Gaga, Rihanna, MM Keeravani.
'Avatar: The Way of Water'
James Cameron's visual spectacle got four nominations at the 95th edition of the Academy Awards but missed the nomination cut in the Best Director category. The ace director is a seven-time nominee and a three-time winner. His recent directorial is the most anticipated sequel and the film has been raking in numbers and receiving love from everyone around the world.
The Steven Speilberg directorial is a treat for cinema lovers. Actor Paul Dano delivered a magnificent performance in the film and in his career in general. He has been a part of some incredible projects like There Will Be Blood and 12 Years a Slave but has not received an Oscar nod yet. His performance in this drama looked hopeful to make the cut.
The Damien Chazelle period drama was one of the most anticipated films of the year and the project looked promising from the trailer. Unfortunately, the film received mixed reviews but had some strong performances. Brad Pitt and Margot Robbie delivered great performances but got snubbed in the best actors categories. Eric Roberts hailed Robbie's performance as the finest of her career to date.