Cold wave returns North India with rainfall on Tuesday: IMD
Cold wave returns North India with rainfall on Tuesday: IMD
Jan 22, 2023, 12:06 pm
2 min read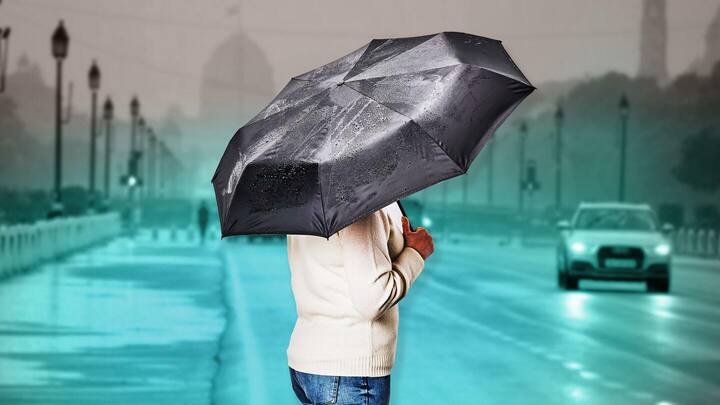 The North India including the national capital Delhi will again witness cold wave conditions in the last week of January days after a brief respite. The Indian Meteorological Department (IMD) predicted a significant drop in temperature in Delhi and other parts of North India from Tuesday with the widespread rainfall. Meanwhile, heavy snowfall is predicted in Kashmir Valley from January 23.
Why does this story matter?
A strong cold wave hit India's northern region recently.
Early this week, the temperature in Delhi fell to 1.4 degrees Celsius, a decrease of nine degrees Celsius in two days.
This followed an extreme cold wave at the start of the year, which was the second longest in a decade for January, after a brief reprieve.
Western disturbances to bring widespread rainfall, snowfall: IMD
Because of the western disturbance hitting northwest India, the IMD projected extensive rainfall over Punjab, Haryana, Delhi, and Uttar Pradesh from January 24-27. From January 23 to 27, the strong western disturbance is expected to travel eastward from Afghanistan towards the Western Himalayan area, bringing extensive rainfall and snowfall to Jammu & Kashmir, Himachal Pradesh, and Uttarakhand.
Twitter thread depicting scenario of Western disturbances 
Cold wave exits, Winter rains to enter!

Over the past week intense #Coldwave affected North west #India when minimum temperature dipped to sub-zero at multiple stations, During the last 2 days temperature has risen significantly as weak WD appeared.
What's next?
Thread 1/n pic.twitter.com/pe4izEwbP3

— Weatherman Navdeep Dahiya (@navdeepdahiya55) January 21, 2023
Cold weather in Western Himalayan region from Monday: IMD Scientist
Dr. Soma Sen Roy, IMD Scientist said that the western Himalayan region will likely witness cold weather from Monday. "It will start affecting the adjoining planes by January 24 and continue till January 25," she said. "Light drizzles and rains are expected in the plains and heavy rainfall in Jammu and Kashmir, Himachal Pradesh Uttarakhand is expected around January 24 and 25," she added.
Heavy snowfall forecast in J&K from Monday
Jammu and Kashmir is predicted to get mild to moderate snowfall and rainfall this week, according to the IMD. Heavy snowfall is expected in the region from January 23 to 25, it said. "Isolated hailstorm is also predicted over Western Himalayan Region on January 23 and 24," it said. This will most likely have an impact on the region's road, rail, and air travel.
Delhi witnessed mist; cold waves in Punjab, Haryana, and Rajasthan  
On Sunday, the national capital was shrouded in mist, with low and high temperatures expected to hover around 8 and 23 degrees Celsius, respectively. Cold weather has persisted throughout Punjab, Haryana, and Rajasthan. On Saturday, Hisar in Punjab recorded the lowest minimum temperature of 3.5 degrees Celsius. The lowest temperature in Rajasthan was also lower in the divisions of Bikaner and Jaipur.