Jammu & Kashmir Assembly elections likely in April or September-October
Jammu & Kashmir Assembly elections likely in April or September-October
Jan 03, 2023, 05:41 pm
3 min read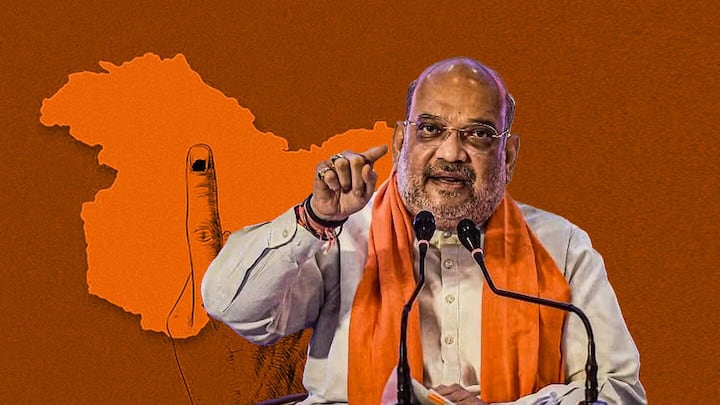 Jammu and Kashmir might see its first Assembly elections—since it was declared a union territory in 2019—in April or September-October this year. The Centre is reportedly taking feedback from the UT administration and local leaders to ensure the polls are conducted smoothly. Union Home Minister Amit Shah is holding meetings with administrative officials to check how soon the elections can be held, per News18.
Why does this story matter?
The Jammu and Kashmir Legislative Assembly was disbanded in 2018 after the Bharatiya Janata Party (BJP) withdrew support from the People's Democratic Party (PDP).
The opposition parties approached then-Governor Satya Pal Malik claiming the strength of the majority to form the government.
However, the governor dissolved the Assembly claiming he never received any related formal communication as his fax machine was out of order.
September-October most suitable keeping weather in view
A senior BJP leader told News18 the J&K elections could be conducted in September-October as the weather would be conducive during that period. Another senior leader said the polls could be held in April, as the weather in Jammu becomes too hot after May and too cold in Kashmir during winter. BJP National General Secretary Tarun Chugh earlier suggested May for the same.
Ground situation favorable for polls: BJP leaders
News18 quoted the second BJP leader as saying the administration looked "unwilling" to undertake the exercise, but the ground situation was favorable for polls to be held. They also said the BJP was preparing for the election for the past two years. Reportedly, PM Narendra Modi, BJP National President JP Nadda, and Shah are all set to visit J&K over the next three months.
Suitable time as paramilitary forces can be diverted for polls
Many said the most suitable time for conducting the polls is in April or September-October because the Union government would be able to spare paramilitary forces for free and fair polls. Although there are no talks on restoring the statehood of Jammu and Kashmir yet, News18 said some BJP leaders believe it might be restored once a democratically elected government maintains peace there.
BJP to keep an eye on Gupkar Alliance
The J&K National Conference, Mehbooba Mufti-led People's Democratic Party, the Communist Party of India (Marxist), and the J&K Awami National Conference—together known as the Gupkar Alliance—might join hands with Congress before polls. Ex-Congress leader Ghulam Nabi Azad, who earlier launched the Democratic Azad Party, might also back the alliance for the 2023 polls. Abrogation of Article 370 is expected to top the parties' agenda.