How well did BJP fare among Muslim voters in UP?
How well did BJP fare among Muslim voters in UP?
Written by
Anupama Vijayakumar
Mar 16, 2017, 05:03 pm
3 min read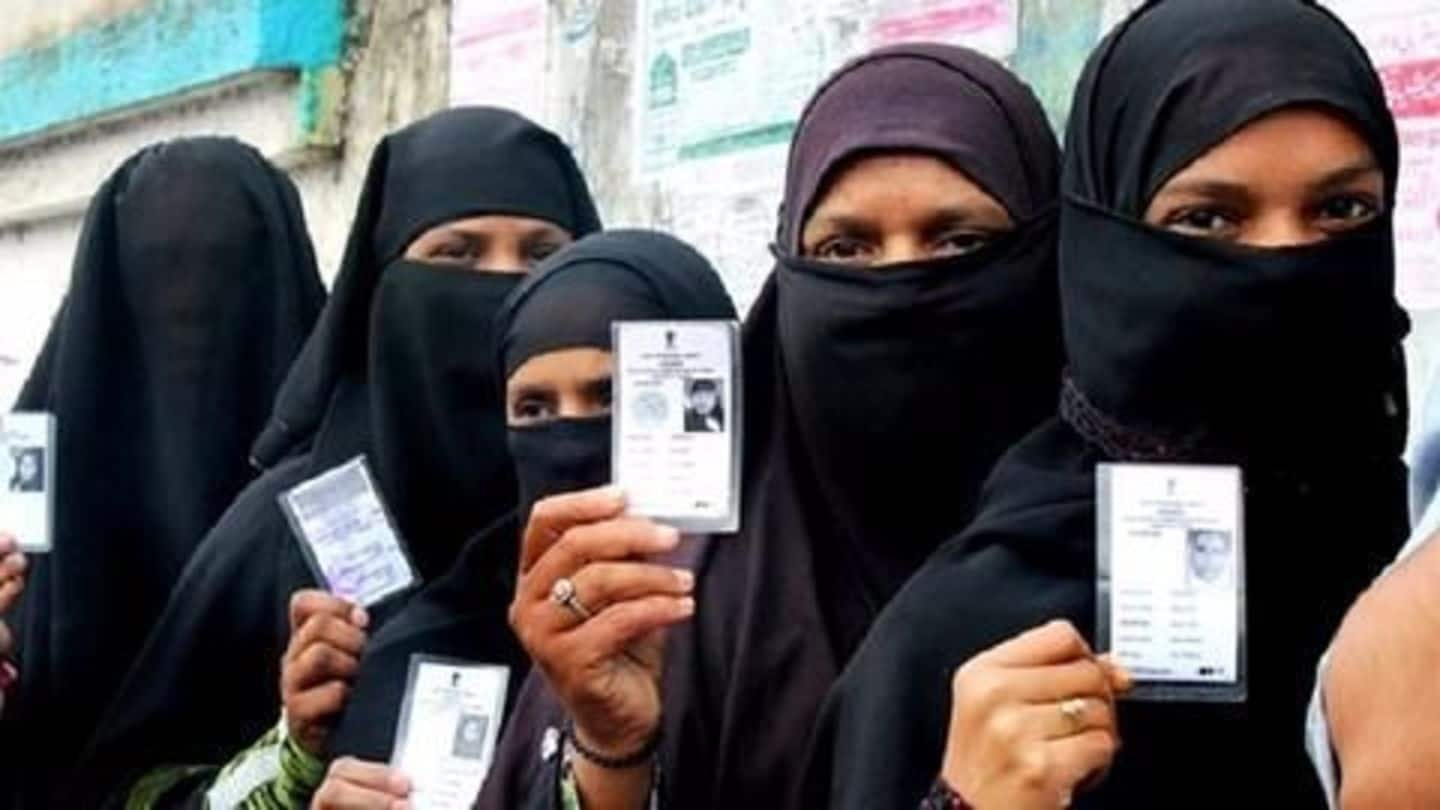 There has been plenty of disagreement in the media regarding BJP's success, or the lack thereof, among Muslim voters in UP elections. Initial trends suggested a pan community vote for BJP, resulting in surprising victories in constituencies with large Muslim voters. However, claims surfaced post the results that BJP did not get the Muslim vote. Let us analyze the data and find the truth!
BJP defends decision denying ticket to any Muslim candidate
Despite 403 seats on offer, the BJP did not field a single Muslim candidate in UP. Party leader Shahnawaz Hussain defended this move claiming it was because there was no winnable Muslim candidate among the BJP cadre in the state. The BJP manifesto which had been announced on 28 January, promised to take opinions of Muslim women seriously on the controversial triple talaaq issue.
Triple talaaq is a means of dissolution of marriage in Muslim society. Under this practice, a marriage is deemed dissolved once the husband says 'talaaq' thrice. Banned in 22 countries, including some Muslim dominated countries, the practice has been widely criticized for discrimination against women.
BJP swept to power winning 312 seats, while allies Apna Dal (9) and Suheldev Bhartiya Samaj Party (4) helped push total to 325 out of 403. This included 62 out of 82 constituencies where the population of Muslim voters was over a third of the total electorate. However, BSP supremo Mayawati points to this surprising trend as proof that voting machines were tampered with.
BJP claims UP's Muslims have voted for development
BJP President Amit Shah, regarded as the mastermind behind the successes in UP in both the 2014 Lok Sabha as well as the 2017 state elections, claimed that the UP voter has moved beyond the Hindu-Muslim divide. BJP workers claimed the manifesto push on triple talaaq resonated with young Muslim women. Venkaiah Naidu pointed to the same as reason BJP won Muslim dominated Deobandh.
Credit needs to be given where its due
The general belief was that the Muslim community in UP never forgave the BJP for Babri Masjid demolition. After the Muzaffarnagar riots and the Dadri lynching, its position should have weakened further. However, BJP's performance shows its ability to rally support through manifesto promises like triple talaaq and the work of its Minority Cell which has been active ever since the Lok Sabha polls.
Muslims vetoed BJP, not voted for it!
Claims emerged that a split in the Muslim vote among candidates representing the SP Congress alliance and the BSP, played the decisive role in BJP victory. Candidates from the Muslim community standing as Independents, also ate into vote share. However, 'Huffington Post' stretches the narrative alleging no proof that even a single Muslim voted for the BJP.
Studies suggest that considering the Muslim community as a "monolithic vote bank... is without any credible evidence." Comparing vote share to population demographics gives a misguided picture. BJP getting 60% votes in a constituency where Muslim population is 35%, does not mean no Muslims voted for BJP. Further, the 60% is of the voter turnout, which would be much less than overall population.