Here's everything that could be featured at Google I/O 2021
Here's everything that could be featured at Google I/O 2021
Written by
Chandraveer Mathur
May 16, 2021, 01:37 am
4 min read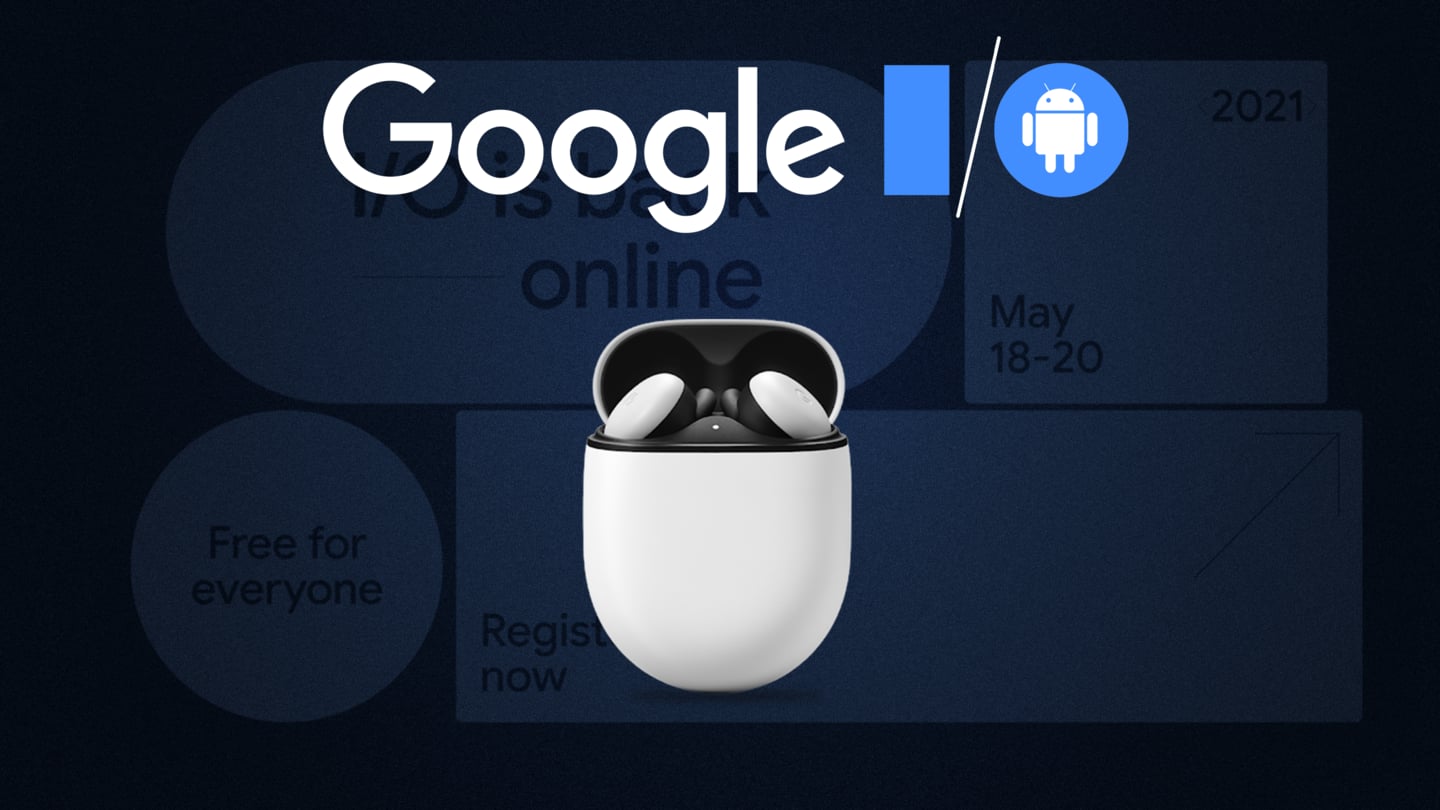 Google canceled its conference for developers called Google I/O last year due to the COVID-19 pandemic. Meanwhile, this year's event keynote will begin at 1 PM Eastern Time (ET) on May 18. The keynote's ever-ambiguous official description doesn't reveal much. However, previous rumors and developments suggest Android 12, Pixel Buds, processors for Pixel phones, and the company's other services could be the talking points.
Google's conference for developers was hyped by Sundar Pichai himself
The online-only event was hyped by CEO Sundar Pichai himself during an earnings call earlier this year. The event will run through May 20, and here's a look at the schedule for the important bits. Improvements in Android and Google Play will be covered on May 18, while Web Apps, machine learning improvements, Google Assistant, ChromeOS, Google Pay will be covered on May 19.
Feature-packed Android 12 public beta could release after event
Google I/O will also cover Chromium-based projects and Artificial Intelligence (AI) product development on the last day, May 20. Speaking of Android 12, three developer preview builds are already out, showcasing improvements such as audio-coupled haptics, picture-in-picture videos, support for AVIF images, and user interface (UI) tweaks. An Android 12 public beta could release soon after the event winds up.
Google Assistant announcements, Smart Home products could be headline grabbers
For Google Assistant, the company's developer blog suggests Google I/O would include "new product announcements" and "feature updates". If previous Google I/O events are anything to go by, Assistant announcements usually steal the show. On a related note, Google has already hinted at new Smart Home product announcements, although the specifics remain shrouded in mystery.
Google's inadvertently leaked Pixel Buds A could launch
Further, Google is rumored to be working on a new variant of its Pixel Buds true wireless earphones called the Pixel Buds A. The product's specifications were inadvertently leaked by Google itself in April. The leaks don't confirm the product's nomenclature but suggest that the Buds A will be more affordable. The "A" suffix has previously been used for budget-segment Pixel phones too.
New Pixel 5A 5G announced in April could be teased
As for Pixel phones, there is a slim chance that we may see the Pixel 5A 5G debut at Google I/O, although a spokesperson told Engadget that it would launch "in line with when last year's A-series phone was introduced," which is early-August. Google was compelled to announce the Pixel 5A 5G's existence in April when a rumor suggesting its cancellation made headlines.
Developers could be introduced to Google's SoC for Pixel phones
Additionally, there have been rumors suggesting Google will use its own system on a chip (SoC) codenamed Whitechapel for the upcoming Pixel devices. Since this could be a major change for application developers, it's likely to be a highlight at Google I/O. Developers would need prior intimation and guidelines to optimize their applications and services for the new processor.
Following Fitbit acquisition, Google expected to improve Wear OS
While a custom-designed SoC could benefit Google just like Apple did with its M1 chips, there's a chance that the company keeps it hush-hush until devices ship with the processor. Lastly, Google could commit to developing wearables as it has acquired Fitbit and recently updated Wear OS to support Gboard for typing convenience. Google also sought feedback on Wear OS to steer future development.
Google purportedly has a Pixel-branded smartwatch in the offing
Rumor has it that Samsung might ditch its Tizen operating system for wearables in favor of the updated Wear OS, for at least one upcoming product. It is also speculated that Google could be working on a Pixel-branded smartwatch. All in all, we expect this year's Google I/O event to be light on hardware releases but interesting nonetheless.