BLACKPINK's Lisa net worth revealed! Details inside
BLACKPINK's Lisa net worth revealed! Details inside
Jan 24, 2023, 05:49 pm
3 min read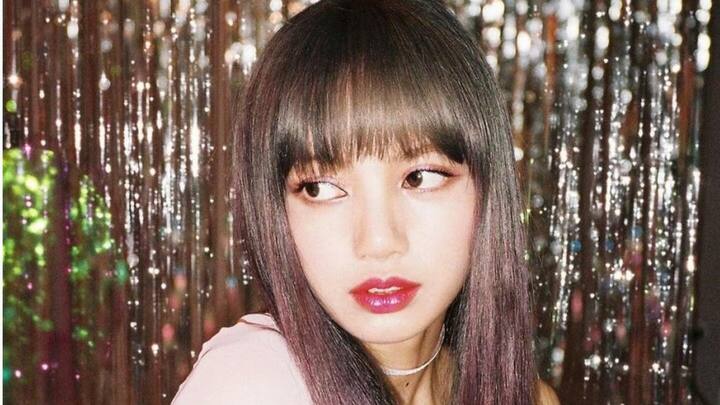 On Monday, a South Korean entertainment portal reported that BLACKPINK's Lisa has been offered $81M to change her music label and leave YG Entertainment. As soon as the fans became aware of this, they could not hold their excitement, given YGE has been accused of mistreatment by fans often! Amid all this, let's look at the Thai rapper's net worth.
Why does this story matter?
The K-pop girl group has shot to fame globally, and their music videos like How You Like That and Kill This Love have garnered worldwide acclaim too.
Individually, BLACKPINK girls are setting new standards in the world of fashion, beauty, and music.
Lalisa, last year, broke popular singer Taylor Swift's YouTube record and became the most-followed K-pop artist on Instagram with 86.9M followers.
Check out Lisa's latest Instagram Post
BLACKPINK's Lisa might be earning more than you think! 
With their debut album Square One, the K-pop girl group officially entered the world of fame in August 2016. The youngest group member Lalisa made her solo debut with the same name, which amazed the fans and over 7,36,000 copies were sold within a week after its release date. According to the South China Morning Post, Lisa has a net worth of $14M.
Are they renewing their contracts with YGE? 
As BLACKPINK's contract with YGE comes to an end in August 2023, there are a lot of assumptions being made about whether the girl group will consider continuing with them or joining other agencies. It will be challenging for YGE to retain the group, as individual artists of the band are reportedly being offered much higher pay from other labels.
Why do fans want Lisa to leave YGE?
Ever since the group was formed, many reports suggested that Lalisa was never treated equally to the other group members. Some reports said that she was paid at least three times less than her contemporaries, and in many instances, she was also restricted by the agency to work with other brands. Due to this reason, fans want her to reconsider the decision.
Who are the members of the group? 
The K-pop group consists of members Jennie, Jisoo, Rosé, and Lisa. The South Korean group was formed by YG Entertainment and is referred to as the "biggest girl group" in the world. BLACKPINK's Lisa recently made headlines when she earned nominations for SG with DJ Snake, Megan Thee Stallion, and Ozuna at the 2023 Premio Lo Nuestro Awards.