Happy birthday, Javed Akhtar: Revisiting our favorite songs by him
Happy birthday, Javed Akhtar: Revisiting our favorite songs by him
Jan 17, 2023, 04:10 am
2 min read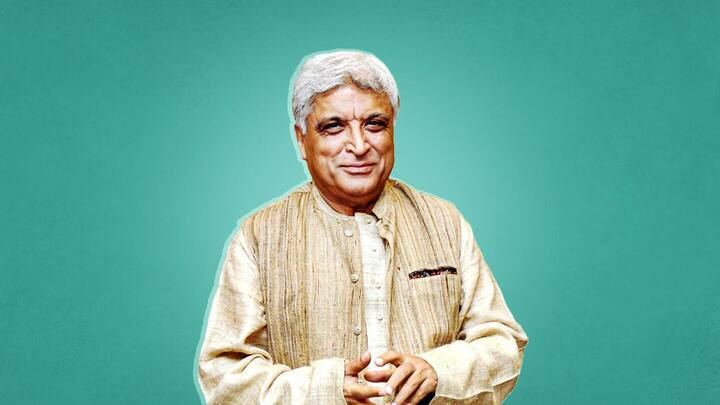 Poet, lyricist, and screenwriter Javed Akhtar is a living legend and an unparalleled institution of poetry and lyric writing. A Padma Shri and Padma Bhushan recipient, there is no genre that Akhtar has not written for, and his association with a project translates to sure-shot success. On his 78th birthday, we have listed some melodies where he completely outdid himself. Which one's your favorite?
To describe the gorgeousness of a woman in multiple ways is one thing, but to weave an entire song out of it is completely another thing—something only Akhtar can do! Over the years, this song from 1942: A Love Story has come to define women in all their feminine glory, and one can't help but be awed by the exquisite metaphors weaved by Akhtar.
Dastaan-E-Om Shanti Om is an extremely remarkable song, perhaps the beating heart of the entire movie. It captures all the emotions the protagonists undergo in the film: love, passion, revenge, and anger, and narrates the tale in a spellbinding manner, with pitch-perfect rhyming and rhythm. This story-within-a-song format is not easy to achieve; only some apart from Akhtar could have done justice to it.
The title track of Kal Ho Naa Ho brought to life beautifully by the unparalleled Sonu Nigam, is a deeply philosophical rumination that implores us to count life's blessings. The Shah Rukh Khan-led film has achieved cult classic status today and a major portion of the credit goes to Akhtar and Nigam's collaboration. It came out in 2003, and yet, rules playlists even today!
Shankar Mahadevan's exceptional and almost otherwordly melody Breathless has scripted a legacy that is hard to touch or even come close to. What stands out effortlessly in the song is the journey it traces—a couple's first few meet-ups, passionate love, and eventual fallout to the point of no return. With Akhtar's quill and Mahadevan's vocal cords casting a magic spell, what could go wrong?
A heartbreaking song that stays with you much after you have stopped listening to it, Do Pal is an acquired taste; it grows on you gradually and refuses to leave your heart. Penned by Akhtar and sung by singing greats Nigam and Lata Mangeshkar, the song is an ode to lost, unrequited love and explores how sometimes distance does make hearts grow fonder.