Retta to lead 'Murder by the Book' for NBC 
Retta to lead 'Murder by the Book' for NBC 
Jan 18, 2023, 11:40 am
2 min read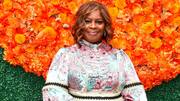 NBC is gearing up for yet another mystery-drama series with stand-up comedian and actor Retta. The drama series, Murder by the Book, has received the official pilot nod from the network to go on floors in the coming months. The project comes from Good Girls creator Jenna Bans and executive producer Bill Krebs, who will pen the script of the show along with Bans.
Why does this story matter?
In a juggling affair between various genres, viewers are searching for a true detective series!
The much-anticipated Murder by the Book is a potential mystery drama series that has been in work for several months now, in which Retta will be donning a hat of a detective.
Retta gained popularity as a comedian and later with her show Good Girls.
Know more about 'Murder by the Book'
The lead character of the story played by Retta is described as a big-city book reviewer who is Instagram-famous and has garnered appreciation for her take on mystery novels. One fine day she decides to put her knowledge gained from the books into solving a real-life crime. Soon after, she becomes "an unlikely detective to uncover the shocking truths about an eccentric seaside town."
Reunion of 'Good Girls' team 
Murder by the Book marks the reunion of the Good Girls trio Retta, Bans, and Krebs. Earlier, they all worked together on NBC's famous comedy-drama and delivered a captivating series that lasted four seasons. As co-show runners of Good Girls, Bans and Krebs, prior to this worked together on ABC's The Family and are currently on other development projects at NBCUniversal.
NBC's staple Retta is all set for the big show 
Retta is NBC's staple, as she has been associated with the network for quite some time. She has also signed a holding contract with NBCUniversal a year ago. Retta's portfolio with NBC includes shows like Good Girls and Parks and Recreation in which she played Donna Meagle. She was also a regular in Girlfriends' Guide to Divorce which ran for five seasons.