5 homemade packs to lighten your underarms
5 homemade packs to lighten your underarms
Jan 25, 2023, 05:30 pm
2 min read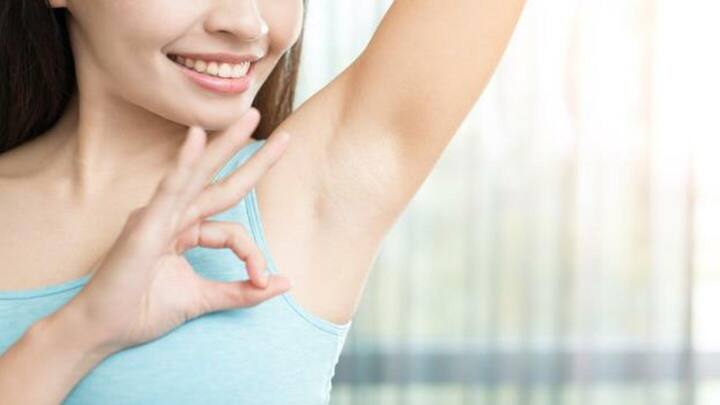 The skin of your underarms can get discolored or dark due to several factors including chemical irritants in deodorants and antiperspirants, friction caused by tight clothes, hyperpigmentation, or melasma. To lighten your underarms, we recommend you exfoliate your skin frequently, quit shaving, and opt for natural and home remedies for skin brightening. Here are five homemade packs to lighten your underarms.
Besan or gram flour helps eliminate dead skin cells and lightens your skin tone. A natural bleaching agent packed with antibacterial properties, turmeric brightens the area and prevents any infection. Mix together besan, turmeric powder, rice powder, milk, and honey until smooth. Apply the paste to your underarms and let it dry for 10-15 minutes. Rinse it off with warm water.
Coconut oil and baking soda pack
This coconut oil and baking soda pack will help exfoliate your underarms and remove dark patches. Coconut oil contains vitamin E which is a skin-lightening agent. It will also keep your armpit nourished and refreshed. Mix together coconut oil, toothpaste, and baking soda into a fine paste. Apply to your underarms. Wash it off after 10-15 minutes with cold water and pat dry.
Potatoes are well known for reducing pigmentation and discoloration in the underarms. They also provide instant relief from skin itchiness and smoothen and soften the skin. Peel a potato, grate it and squeeze the juice out. Apply this directly on your armpits and let it dry for 10-15 minutes. Wash it off with normal water and pat dry. Do this twice a week.
Olive oil and brown sugar pack
Loaded with antioxidants and nourishing and hydrating properties, olive oil softens your underarm area while brown sugar will exfoliate your skin and eliminate dead skin cells. This concoction will make your underarms lighter with regular use. Add brown sugar to olive oil and mix well. Apply to damp underarm skin and scrub for two minutes. Wash it off after five minutes with lukewarm water.
Multani mitti and lemon juice pack
Multani mitti not only removes all impurities from the skin but also exfoliates dead skin cells, thereby lightening and whitening your skin. The citric acid in lemon juice kills odor-causing bacteria in your armpits and gives you clean underarms. Mix together multani mitti powder, water, and lemon juice into a smooth paste. Apply this to your underarms and wash it off after 10 minutes.