5 ways to use eyeshadow palette in everyday beauty routine 
5 ways to use eyeshadow palette in everyday beauty routine 
Jan 25, 2023, 05:20 pm
3 min read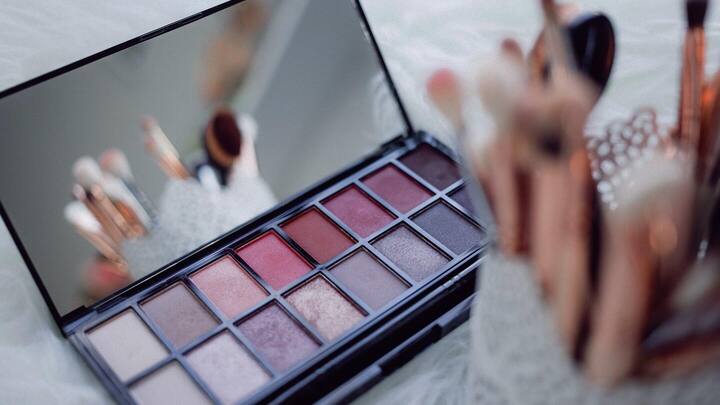 One of the most underrated makeup products in your bag, eyeshadow not only adds depth and dimension to your eyes but also gives you a glam and attractive look. The different shades and textures complement your eye color and make them look attractive. However, did you know that your one eyeshadow palette has several unique uses? Here are five different ways to use it.
Use it to fill in your eyebrows
If you have run out of your eyebrow pencil or don't want to invest in one, simply use your eyeshadow palette to fill in your eyebrows. Using eyeshadow powder on your brows makes them look more natural, soft, and well-defined. Select a matte dark brown or black shade and start filling in your arches with an angled brush. Remember to blend it out well.
Why invest in an expensive contour stick or bronzer when your eyeshadow palette can do the job of sculpting and enhancing the shape of your face? Choose an eyeshadow hue one or two shades darker than your skin tone and sweep it on the hollows of your cheekbones, under the jawline, and the sides of the temples using a fluffy brush, and then blend.
Turn your eyeshadow shade into a liquid eyeliner and sweep it along your lash line with an angled brush to define your eyes. Remember to dampen the brush with rose water before using it. You can go for classic eyeliner colors like brown or black or experiment with bright colors. You can also use it on your waterline and then soften it out.
Use it as a nude lipstick
Did you know that your eyeshadow palette can be transformed into nude lipstick? Well yes, a nude eyeshadow palette works as effectively as a nude lipstick shade and gives you that desirable pouty look. Dab some concealer on your lips to create a fine canvas. Pat some nude eyeshadow color on the lips and blend well. Finish off with lip balm for some shine.
If you are bored of using your regular highlighter, experiment with your look by trying out a nice shade from your eyeshadow palette. Go for a pearly nude shade to get a flawless finish and highlight the high points of your face. You can also use gold or metallic eyeshadow for a glam look. You can also use the shade on your collarbones.