Here are the most googled word definitions in the US
Here are the most googled word definitions in the US
Jan 18, 2023, 07:40 pm
2 min read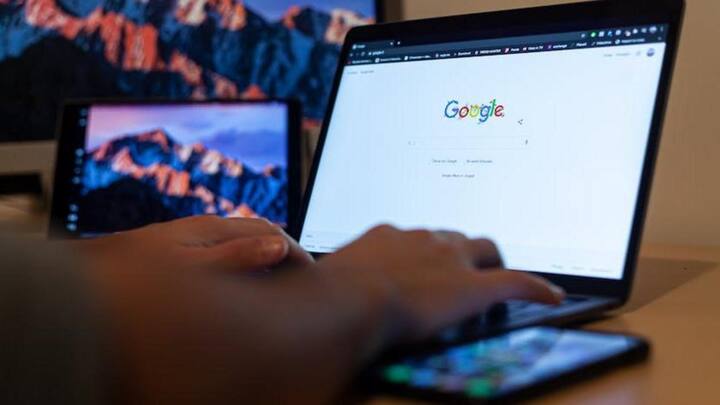 Some words gain popularity at certain times to reflect the ongoing social scenario in the world. Words like gaslighting, narcissist, and pushing P have gained momentum in recent times - we use them quite often in our everyday conversations. Freelance writing job board freelancewritingjobs.com used Google search data to reveal word definitions Americans searched most in each state. Here are the top five.
'Gaslighting' has been the most used word among Americans in recent times with 35 states googling its meaning the most. Gaslighting means manipulating someone into questioning their own memories, sanity, or reasoning powers, thereby affecting their mental health. California, New York, Texas, and Illinois have apparently googled gaslighting the most. In the US, there are over 600,000 searches for gaslighting every month!
'Narcissist' is the second most searched-for word definition in the US. The top states to have googled the meaning of the word include Alabama, Arkansas, Michigan, and Kentucky. A narcissist is a person who is egoistic, has an excessive interest in themselves, and has an unreasonably inflated idea of self-importance. Narcissism can often lead to self-centeredness, arrogant thinking, and a lack of empathy.
States like Mississippi, Georgia, and Louisiana have searched for the definition of 'pushing P' the most. Rapper Gunna popularized the word and soon it became an internet meme, especially on TikTok. It is a slang term that means "keeping it real," simply good or pursuing something admirable. For example, if you spend money on things that you want for time, you are pushing P.
The abbreviation of "point of view," POV has been the most searched term in Montana, North Dakota, and Wyoming. It is commonly used in films, TV, and TikTok where the actor speaks directly to the camera and the viewer is in place of the camera. POV usually points out the opinion of the director on a particular subject, often for comedic effect.
NFT or Non-Fungible Token
States like Colorado and Washington have searched for the definition of NFT the most. NFT stands for Non-Fungible Token which refers to blockchain-based tokens and each represents a unique digital asset like a piece of artwork, media, or digital content. It is an irrevocable digital certificate of ownership and authenticity for a particular asset. The term was popularized soon after cryptocurrencies were created.