Traveling to South Korea? 5 no-nos you should know
Traveling to South Korea? 5 no-nos you should know
Jan 18, 2023, 04:58 pm
3 min read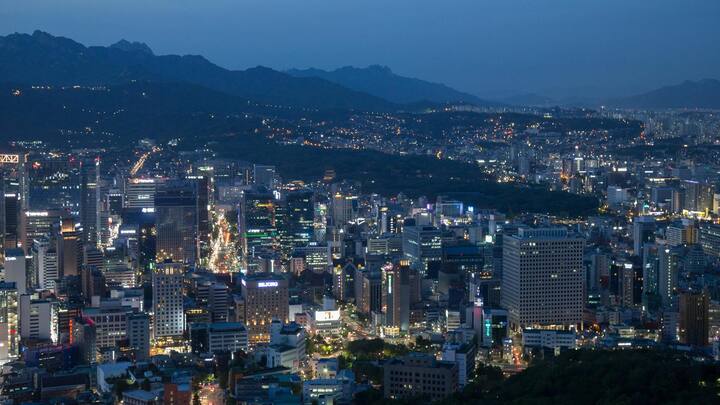 Every country has its own set of social rules and etiquette that citizens and tourists alike should abide by. The favorite destination of K-Pop fans, South Korea, is no exception. Following the local code of conduct is a sign of respect. Whether going for a short vacation or planning to stay long, here are five things you should never do in South Korea.
Never forget to take off your shoes
If you forget to take your shoes off while entering places like churches, temples, schools, or people's homes, you might witness Koreans staring at you with disappointed faces. Among Koreans, wearing footwear inside these places is considered a sign of disrespect. Koreans don't like their floor soiled, on which they sit and often sleep. They share a special bond with the floor.
Never leave your chopsticks stuck in rice
Sticking out chopsticks straight up in a bowl of rice is considered to bring a bad omen. It looks akin to the incense sticks burned on someone's deathbed during funeral rites. Reminding your fellow diners of death at the dinner table does not sound like a good idea, does it? Instead, put the chopsticks across the rim of the bowl.
Never use one hand to receive or give anything
Using one hand to give out gifts, receive business cards, or exchange greetings with people, comes off as discourteous. Using both hands is the way to go when in South Korea, as it is a sign of respect. When shaking hands, either use both hands or at least hold your wrist with your other hand. Slightly bow down for a perfect polite gesture.
Don't start eating before the elders
Eating before your elders start to eat is also considered disrespectful and bad table etiquette. Even if you are hungry as a wolf, resist the temptation and wait for your elders to start eating before you do. Once everyone is finished with the meal, wait for the eldest person to leave the table first. This is followed to show respect to your elders.
Do not speak loudly when in public
Be mindful of your volume, especially when talking on public transport. Speaking out loudly on buses or metros, places like restaurants or subways is generally considered uncivil. Most Koreans won't shy away from reprimanding you for being loud. They often use their time in the subway or on the bus to rest after a hard day at work.