Amazon Air cargo fleet, for faster deliveries, launched in India
Amazon Air cargo fleet, for faster deliveries, launched in India
Jan 23, 2023, 05:01 pm
2 min read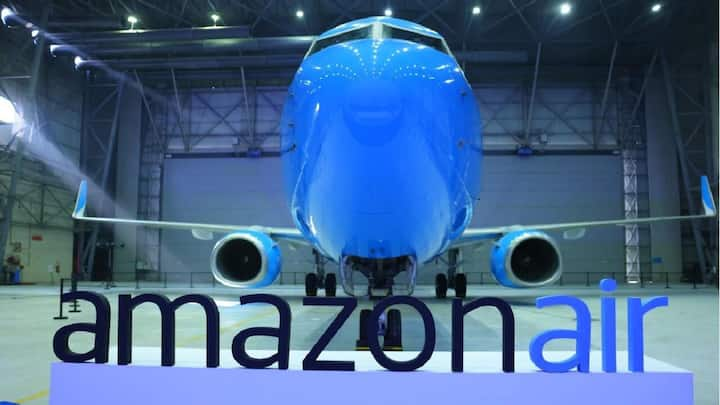 In an attempt to hasten deliveries, e-commerce giant Amazon has launched a dedicated air cargo fleet in India, called Amazon Air. The US-based firm has joined hands with Bengaluru-based Quickjet Cargo Airlines for operating the air freight service here. The facility will initially be available in four metro cities, namely Bengaluru, Delhi, Hyderabad, and Mumbai. Amazon claims that delivery times will be reduced.
Why does this story matter?
Amazon India utilizes its own logistics network for deliveries of around 80-85% of its packages. The arrival of the Air service will aid it in becoming fully self-reliant.
India is the third country in the world to get this air freight facility. This signals Amazon's commitment to ensuring consumer satisfaction in the country where it continues to face competition from Walmart-owned Flipkart.
A bit of information about Amazon Air
Amazon Air was launched in the US in 2016, followed by the UK. The firm has invested "hundreds of millions of dollars" in air logistics. The service now operates over 110 freight planes across 70 destinations worldwide. Its Indian stint begins with a single Boeing 737-800 aircraft operated by Quickjet. Later, Amazon Air will have two planes with a capacity of 20,000 packages.
Why is the Air service being introduced?
Amazon has invested $6.5 billion in India and the introduction of a new service is a means to capture the market. Since it now owns dedicated freight planes, it does not have to rely on the cargo services of airlines and can operate at its own pace. Deliveries will become more "efficient." Products ordered during the evening should be delivered the next day.
India is one of Amazon's fastest-growing markets
Customers in metro cities tend to go for repeat orders. Hence, it makes sense to introduce Amazon Air there first to improve delivery times. However, the company needs to focus on smaller cities and towns too, as it has failed to make substantial inroads there. All things considered, India is one of the largest and fastest-growing overseas markets of the firm.
Amazon Air will not be offered to other companies
Amazon opened its transportation and logistics service to other e-commerce firms in India last year. However, Air will only be used by Amazon for its own deliveries. If the decision is reversed in the future, the company stands to earn a lot of money.