Google launches its own UPI soundbox; piloting in select locations
Google launches its own UPI soundbox; piloting in select locations
Jan 18, 2023, 05:25 am
3 min read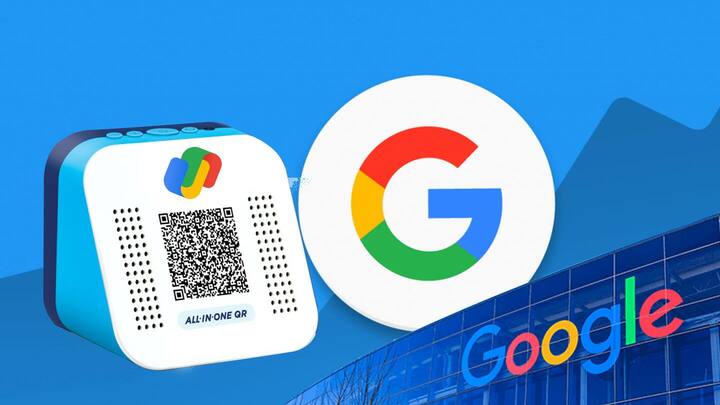 With Indians embracing UPI payments wholeheartedly, busy point-of-sale activity is a regular sight in Indian shops. It is hard to keep a track of UPI transactions with the usual hustle and bustle in India. Soundbox, a device that notifies merchants of a completed payment through a voice alert, helps keep track of transactions. Now, Google is piloting its own soundbox in the country.
Why does this story matter?
India is the world's second-largest internet market. Google is one of the main players in the country.
However, the tech giant is going through a tough time in India, with the country's competition watchdog challenging its dominant position in the Android ecosystem and imposing a hefty penalty.
The decision to pilot the soundbox shows that Google is still invested in India's internet market.
The soundbox is named 'Soundpod by Google Pay'
Per TechCrunch, Google has begun piloting a soundbox of its own in select locations in India. The speaker named Soundpod by Google Pay is being distributed in different parts of North India, including in New Delhi. The company is reportedly distributing them to select merchants without any cost. Google Pay representatives are also setting up a timeframe to deliver Soundpod to some merchants.
The device has a built-in speaker, LCD screen, QR code
Google's soundbox has a built-in speaker that announces the confirmation of UPI payments in multiple languages. Like other soundboxes, the Soundpod too has an LCD screen that shows the payment amount, battery and network status, and manual controls. The device has a QR code on the front. It is linked to the merchant's phone number registered with the bank.
Paytm and PhonePe already have their soundboxes
Google's decision to enter the soundbox game is much overdue. Despite being a key player in India's crowded payments market, the company has been slothing. It is the last of the top three UPI players to have a presence on the soundbox front. The first soundbox in the country was introduced by its rival Paytm in 2020. PhonePe introduced its SmartSpeaker last year.
Soundboxes give fintech players a revenue generation opportunity
UPI transactions in India are free of cost. Fintech companies have been advocating a change in this model for a while. However, the government has never shown any inclination toward such a move. This means fintech players in the UPI space have to find other ways to generate revenue. Soundboxes have emerged as a viable means of revenue generation for fintech companies.