Reminiscing 'Dev.D' amid Anurag Kashyap-Abhay Deol's verbal spat
Reminiscing 'Dev.D' amid Anurag Kashyap-Abhay Deol's verbal spat
Jan 23, 2023, 04:59 pm
3 min read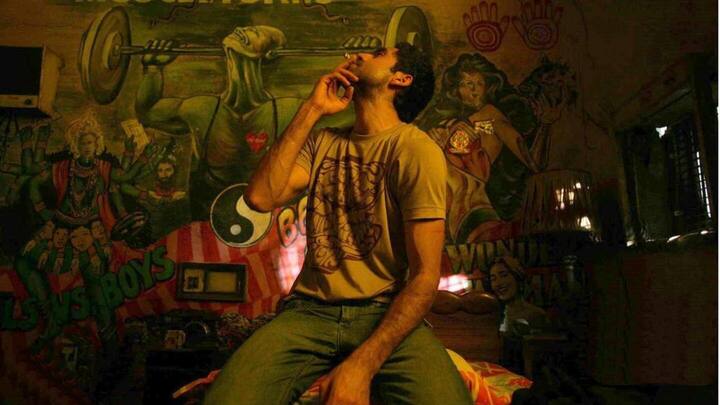 The quarrel between director Anurag Kashyap and actor Abhay Deol has been making rounds on the internet. This goes back to Kashyap's 2020 interview when he remarked that working with Deol in Dev.D was "painful." The mudslinging is on as Deol called Kashyap a "toxic person" and a "liar." Amidst their spat, we look back at Dev.D, one of the finest films on celluloid.
The film revolves around Dev who is in love with his childhood sweetheart Paro. His life goes downhill as he finds solace by indulging in drugs. He meets Chanda, a prostitute who was a victim of an MMS scandal. They both connect and Dev seeks comfort/consolation while spending time with her. This fresh take on Devdas weaved into a relatable story.
Why does 'Dev.D' stand out?
Sarat Chandra Chattopadhyay's Devdas is one of the most exploited novels as far as cinema is concerned. There are numerous adaptations and the reason why Kashyap's Dev.D stands out is that it's a modern-day retelling of the story. The film had typical rustic Kashyap elements and was a more realistic take on romance. This film paved the way for more modern-day takes on classics.
Kashyap's way of looking at brothels
Kashyap introduced a new of looking at brothels in Indian cinema. He brought the dimension of empathy into the world of brothels in films. Chanda (Kalki Koechlin) stands up for herself. She is a sex worker and is ambitious about completing her education. In one of the scenes, the pimp tells her that the power to choose her clients will be completely hers.
Portrayal of conflictual minds
Kashyap shows the conflictual minds masterly. The "mysterious dancers"—like the Twilight Players in the song Pardesi—were introduced in this film and this tool has been used in his other films like Manmarziyaan and Mukkabaaz. Be it the underwater shot of Dev (Abhay Deol) or the hallucinatory visuals, Dev.D has been shot impeccably by Rajeev Ravi who portrays the characters' dilemma with ease.
Amit Trivedi's spell bounding music
Amit Trivedi's music in this film is still our go-to. Kashyap and Trivedi have produced some amazing musicals, but this one was the start of everything. Kashyap has a rooted sense of music, where the music runs the narrative and stays rooted to the characters. From Rajasthani rock to a sorrowful ballad, the music of the film goes through the gamuts of human relationships.
Kashyap chiseled out Paro's character
Until Dev.D, Paro's character was not fleshed out well in the films. Kashyap's Paro goes through a journey of evolution, where the distance between Paro and Dev has helped her to understand the negative traits of Dev. In the scene where they meet in a filthy hotel, she shows Dev that he never loved her and always wanted to possess her.
Paving the way for new interpretations
Over the years, Chattopadhyay's novel has been adapted on screen more than 20 times and in different languages. Post Dev.D, we saw some great takes on the age-old story. Some examples are Rik Basu's Devi starring Paoli Dam which was a modern day take with genderbent versions of the characters. Sudhir Mishra's Daas Dev, a romantic political thriller, was also quite impressive.