'Ae Watan Mere Watan': All about Sara's character Usha Mehta
'Ae Watan Mere Watan': All about Sara's character Usha Mehta
Jan 24, 2023, 09:39 am
2 min read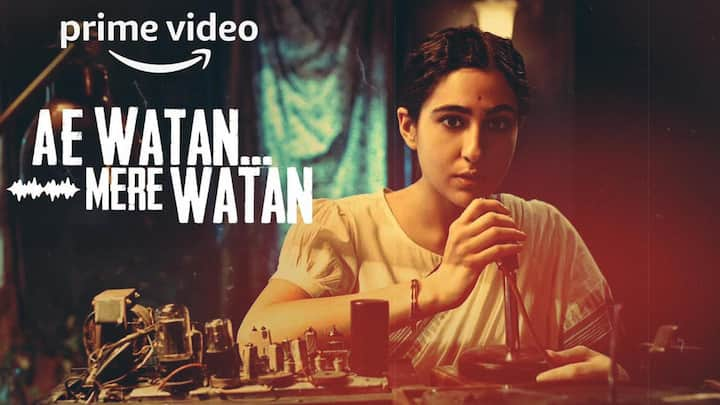 Bollywood actor Sara Ali Khan is all set to play the character of Indian freedom fighter Dr. Usha Mehta in her next film Ae Watan Mere Watan. Inspired by true events, the thriller-drama has been directed by Kannan Iyer and produced by Karan Johar and Apoorva Mehta. The film will be released on Prime Video. Here's all you need to know about Dr. Mehta.
The film is set against the backdrop of the 1942 Quit India Movement
Set against the backdrop of the Quit India Movement in 1942, the film's teaser was recently dropped by Johar on the internet where Khan is seen draped in a khadi saree in a dark room dedicatedly assembling a radio device.
Check out the film's teaser
One of the most prominent Gandhians in India, Dr. Mehta was born on March 25, 1920, and hailed from the village of Saras near Surat in Gujarat. She was an active participant in the fight against British rule from a young age. In 1928, she first participated in the protest against Simon Commission. She also took part in Salt Satyagraha led by Mahatma Gandhi.
She had started Congress Radio, a secret radio station
Dr. Mehta was privy to the speeches given by Maulana Azad, Mahatma Gandhi, Sardar Vallabhbhai Patel, and Jawaharlal Nehru in the 1942 All India Congress Committee session. This inspired her to organize a secret radio station called Congress Radio on August 14, 1942. She used to deliver news bulletins in Hindi and English. The station fearlessly reported the atrocities committed by British authorities.
Dr. Mehta was arrested on November 12, 1942
To remain anonymous and stay hidden from the British radar, Dr. Mehta and her associates in the station changed their positions frequently. However, she was arrested on November 12, 1942, while hosting a show from Girgaon and sentenced to four years in solitary confinement. In 1946, Dr. Mehta became the first political prisoner to be released in Bombay.
Dr. Mehta was awarded the Padma Vibhushan in 1998
Following a Gandhian life Dr. Mehta used to wear khadi clothes and travel in buses. A Ph.D. holder in Gandhian thought, she later joined Wilson College to teach political science. She also spoke about her thoughts post-independence through the book Freedom Fighters Remember. Dr. Mehta was awarded the Padma Vibhushan in 1998. She passed away in August 2000 at the age of 80.